Leaders Fellowship
The Leaders Fellowship provides core energy systems education and builds future work skills for young people to take action on the energy system, through a 10-month web-based program paired with mentorship and a team community project.
To meet the world's emissions reduction targets, address the climate crisis, and implement low carbon technologies, we need a capable and diverse workforce motivated to accelerate the energy transition. Student Energy's Leaders Fellowship will cultivate a skilled, global cohort committed to working with communities, government, and business to accelerate climate action.
The Student Energy Leaders Fellowship is a 10-month online program designed to provide participants with the future work skills training, energy knowledge, connections to global leaders and young professionals, and the hands-on experience young people need to take action on climate and contribute to the growth of the clean economy.
The Leaders program attracts youth from across the globe
Accelerating youth innovation
The Leaders Fellowship program consists of online course work and mentoring sessions paired with in-person experiential education through a practicum project. The course is broken down into two tracks: Track 1 is the energy knowledge component of the program, where we teach young people about the current energy system, and the different systems that influence it; Track 2 focuses on future work skills, and allows participants to learn and practice these skills in relation to their practicum projects.
Content Pages
Within each monthly unit there will be a corresponding content page that will provide more insight to participants. Topic pages will provide an overview of the content, global trends, and dive-deeper resources.
WEBINARS
Webinars will be held monthly, and cover the topic of the month from Track 1, our energy knowledge track. Each webinar will include an interview with an experienced professional in the corresponding field. There will be a question-and-answer period during each webinar to ensure participants have the opportunity to ask specific questions relevant to their interests. The purpose is to give participants a closer look at what a career in the unit topic might look like, how it applies to their practicum project, and to gain a deeper understanding of the current challenges in the field.
COACHING AND COMMUNITY PROJECT
Coupled with the online learning, participants will be applying their new knowledge to a practicum project. Student Energy will provide one-on-one coaching to each participating team to support them on their practicum project.
Fellows will be encouraged to take on projects that match their interest: from launching a business, to conducting research, to working with a company – the sky is the limit!
Meet the 2020 Leaders Fellowship Cohort
The inaugural Leaders Fellowship cohort is composed of 54 teams from 26 countries, who were selected from nearly 500 applications from around the world. From January to October, the 2020 Leaders Fellowship cohort is participating in the virtual energy education course, and developing their community action projects. Learn more about the teams and what they're working on: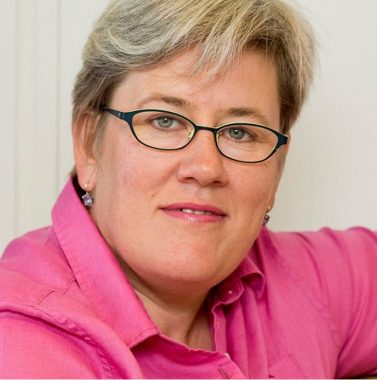 Rachel Kyte
Dean of The Fletcher School, Tufts University
Recently named one of Time magazine's 15 Women Leading the Fight Against Climate Change, Rachel is a trailblazing leader and expert in sustainable energy and energy access, and a long-time champion of young people!
Formerly the CEO and Special Representative of the United Nations Secretary-General for of Sustainable Energy for All (SE4All), Rachel is stepping into her new role as Dean of The Fletcher School at Tufts University. Rachel has also served as the World Bank Group's VP and Special Envoy for Climate Change, leading the Bank Group's efforts in campaigning for the Paris Agreement and mobilizing billions of dollars to support developing countries to address climate change. She was recently honoured by Queen Elizabeth's 2020 New Year Honours list for her critical efforts combating climate change and serving in the field of sustainable energy.
Rachel has immense Energy Systems knowledge so this is a fantastic opportunity to ask big questions to someone with experience working on challenging sustainability issues.
Rachel featured in Webinar #1: Energy Systems 101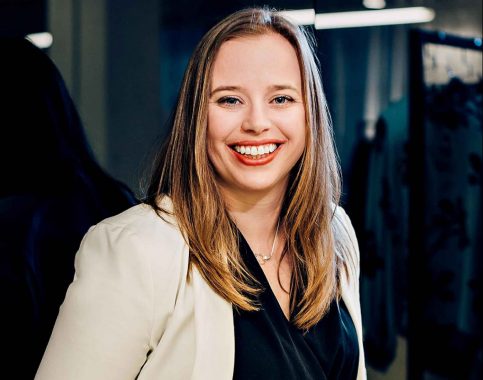 Meredith Adler
Executive Director, Student Energy
Meredith Adler is the Executive Director for Student Energy. Meredith knows that youth innovation can deliver the sustainable solutions we need, and that they need a seat at the table wherever their future is being determined. She works to develops young people's capacity to be change agents while working with the energy industry, governments and organizations to create space for intergenerational collaboration.
Under Meredith's leadership Student Energy was named one of the top 50 youth solutions in the world delivering on the Sustainable Development Goals. She also works to bridge the divide between established leaders and young innovators advising governments, corporations and organizations that are looking to effectively integrate future generations into work on energy and climate change. Meredith's leadership in energy has been recognized by GLOBE Series through the Peter MacConnachie Collaboration Award, her position as a Smart Prosperity Leader, by Women In Renewable Energy as their Woman of the Year for 2018, as a Clean50 Emerging Leader, and as one of BCBusiness's Top 30 under 30, and as a nominee for YWCA women of the year.
Meredith featured in Webinar #2: Strategic Planning and Fundraising
Seth Schultz
Global Executive Director, The Resilience Shift
This Thursday, our Leaders Fellowship cohort will participate in a webinar with Seth Schultz, for the City Planning and Urban Energy unit! Seth is Global Executive Director of The Resilience Shift, an organization that exists to inspire and empower a global community to make the world safer through resilient infrastructure. He is also the CEO and founder of Urban Breakthroughs, a consultancy focusing on climate change and cities.
Over the past year Seth has been focused on creating a space-race-era mobilisation of R&D on cities and climate change through the creation of Innovate4Cities. Seth served as the Special Adviser on Science & Innovation to the Global Covenant of Mayors where he spearheaded the development of a global research agenda for cities on science and innovation. He was previously the Global Director for Science & Innovation at C40 Cities Climate Leadership Group where he was instrumental in leading the development of that organisation over the last decade. During his work in the NGO sector he also worked with the US Green Building Council and the Clinton Foundation on cities and climate change.
Seth featured in Webinar #3: City Planning and Urban Energy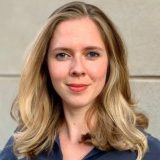 Judith Neijzen
Global Partnerships Manager, C40 Cities
Judith Neijzen is the Global Partnerships Manager at C40 Cities, a Climate Leadership Group of 96 cities working together on city-climate action. Judith's role focuses on securing strong participation and contributions from city representatives and other key stakeholders, and leads the delivery of the Cities & Business Forum at the C40 Mayors Summit. Prior to this position, Judith worked as the Regional Coordinator Europe and Africa. Before joining C40, she worked in communications and marketing at the International Federation of Housing and Planning.
Judith featured in Webinar #4: The Urban Opportunity: Driving Scalability of Solutions with City-Business Collaboration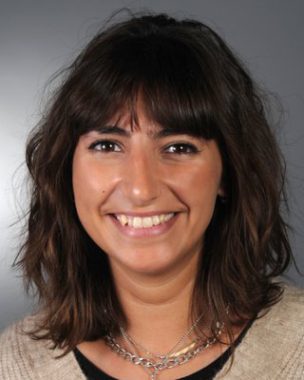 Constanca Pinto Moura
Public Affairs Advisor, Danfoss
Constança is a Public Affairs Advisor at Danfoss, a multinational company taking leadership on climate and energy action through energy efficiency, digitalization, and electrification.
Constanca featured in Webinar #4: The Urban Opportunity: Driving Scalability of Solutions with City-Business Collaboration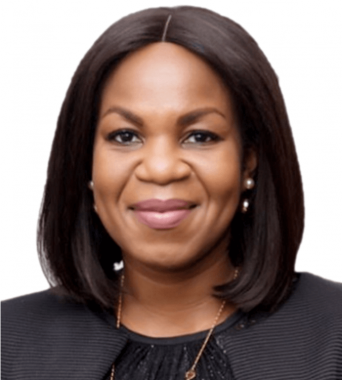 Damilola Ogunbiyi
CEO, Sustainable Energy for All; Special Representative of the UN Secretary- General for Sustainable Energy for All; Co-Chair of UN-Energy
Damilola Ogunbiyi is CEO of Sustainable Energy for All, Special Representative of the UN Secretary-General for Sustainable Energy for All and Co-Chair of UN-Energy. She is also a Commissioner for the Global Commission to End Energy Poverty.
Mrs. Ogunbiyi was formerly the Managing Director of the Nigerian Rural Electrification Agency, where she successfully negotiated the Nigerian Electrification Project—a USD 550 million facility—to rapidly construct solar mini-grids and deploy solar home systems across Nigeria. She was also responsible for the agency's Energizing Education Programme, which will electrify 37 universities and seven teaching hospitals in Nigeria, as well as the Energizing Economies Initiative, which provides sustainable and affordable off-grid power solutions to economic clusters.
She also worked as a Senior Special Assistant to the President on Power and Head of the Advisory Power Team in the Office of the Vice President of Nigeria.
Damilola featured in Webinar #5: Global Energy Access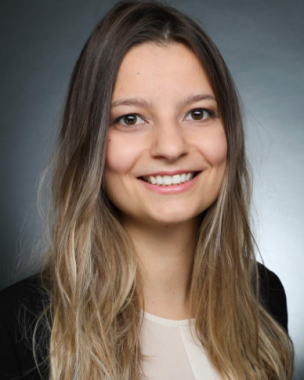 Arina Anisie
Associate Program Officer on Renewable Energy Innovation, IRENA
Arina Anisie works for International Renewable Energy Agency (IRENA) since early 2017, as an Associate Programme Officer on Renewable Energy Innovation. She supports the innovation work stream in IRENA, focusing on innovations for integration of renewable energy in power systems, and electrification of end-use sectors. 
Prior to joining IRENA she worked as an energy analyst at PSR Energy Consulting and Analytics, a Brazilian based consulting firm. In this role she carried out technical, economical and regulatory studies of a wide range of power systems around the world.
She holds a MSc degree in Electric Power Systems from Comillas University in Madrid, and a MSc degree in Network Industries and Digital Economy from Paris Sud XI University.
Arina featured in Webinar #6: Electricity of the Future