Announcing the 2019 Greenpreneurs Pitch Competition Winners!
By Amanda Chouinard
Greenpreneurs celebrates another successful cohort's completion of the program and announces winners of the business pitch competition.
The Global Green Growth Institute, Student Energy, and Youth Climate Lab are proud to announce the winners of the 2019 Greenpreneurs Business Pitch Competition!
 Click to read full profiles.
Isdabest (Philippines)

 – a sustainable seafood and coastal community empowerment model

Kimuli Fashionability (Uganda)

 – upcycling plastic waste and employing persons with disabilities

Rento-Rewa (India)

 – an online platform to facilitate the distribution of recycled water
Each winning team will send one representative to GGGI's headquarters in Seoul, South Korea in October to accept their award and present their business pitch at the General Council Meeting. The teams will also receive $5,000USD is small-scale seed funding to help them grow into the next stage of their business.
This year, all three winning teams happen to be founded by incredible women from diverse backgrounds who share a passion to make a difference in their community. In fact, of the fifteen participating teams this year, eight teams were led by women. Globally, women and girls are disproportionately affected by climate change and its related impacts, so it is crucial to recognize the importance of women's leadership and innovation in implementing equitable and just sustainable development solutions.
Fifteen Innovative Finalists
All fifteen participating teams showed amazing passion and innovation in their businesses, and we can't wait to see how they all continue growing their impact! Teams represented twelve different countries, covering GGGI's four key thematic areas: 
Sustainable Energy
Water and Sanitation
Sustainable Landscapes
Green City Development
The Greenpreneurs teams have proven that youth are in a position to create impactful social innovation and green business solutions in their communities and beyond.
About Greenpreneurs
Greenpreneurs is an exciting and innovative intergenerational partnership between three global organizations; the Global Green Growth Institute (GGGI), Student Energy, and Youth Climate Lab (YCL). After a successful pilot year in 2018, the Greenpreneurs program once again welcomed a cohort of incredible start-ups led by youth from developing and emerging economies. Teams accelerate and validate their start-ups through participation in four months of online content, applied learning, and mentorship and coaching.
"Being a part of Greenpreneurs has been one of the best learning experiences. To receive advice from the subject matter experts and GGGI country representatives who were always available as a constant source of encouragement was amazing. We can't thank you enough for believing in us and giving us this incredible opportunity." – Team BactoWatt
The Greenprenuers program emphasizes the growth of each team throughout the 12 weeks with a goal of providing core entrepreneurial skills, tools and knowledge needed for building out their business models in a way that provides positive social and environmental impact and can be financially sustainable. With the aid of mentors and subject matter experts, teams complete a series of exercises to apply their learning to their businesses and prepare for their next stage of growth
In 2019, the program expanded in a number of ways including growing from ten teams to fifteen, developing three new content modules, extending the program from ten to twelve weeks, and offering additional mentorship opportunities directly with GGGI Country Offices. In the last weeks of the accelerator, the teams enter their business plans and pitches into the competition phase of the program, where a global panel of judges award small-scale seed funding to three of the fifteen teams.
2019 Winning Teams
Isdabest (Phillipines)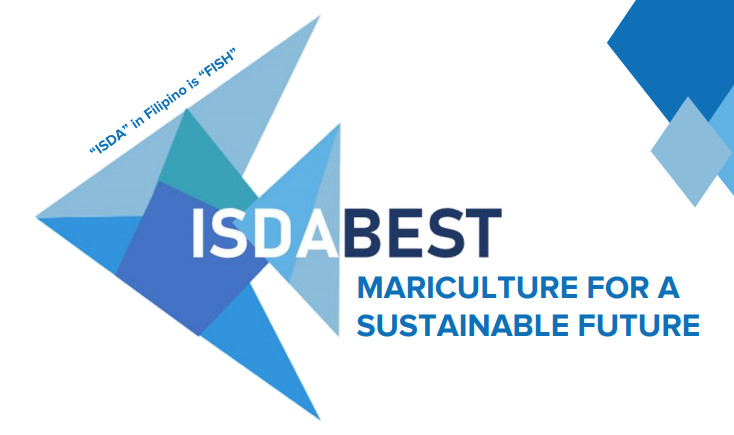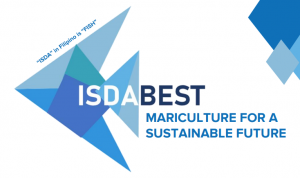 GGGI Core Theme: Sustainable Landscapes
Team:  Nicole Cruz, Seanne Esguerra, Iliana Tan, and Dominique Sy
Isdabest empowers coastal communities through the co-creation of self-sustaining seafood hubs with restorative and resilient ocean farming. They train and work with local fisher-folk to install and operate sustainable non-fed "mariculture" farms of seaweed and shellfish. In the Philippines and much of Southeast Asia, the power imbalance in the fisheries industry causes mass poverty, food insecurity, and rural-urban migration – with the smallest players taking the toll. The mariculture farms are less expensive, quicker to install, and have the added ability to capture C02, compared to traditional aquaculture practices. Isdabest works with a network of buyers and markets to manage stable revenue that is shared with the local fishing communities. The Isdabest model is a scalable solution that focuses on market-matching, low-cost aquaculture, and social franchising with plans to grow across the Philippines and Southeast Asia.
Kimuli Fashionability (Uganda)
GGGI Core Theme: Green City Development
Team: Juliet Namujj, Sarius Kiggundu, JohnMary Kavuma,  Zahara Nakabaka, and Agnes Nabagala
Kimuli Fashionability is transforming the plastic waste crisis in Africa into employment opportunities for persons with disabilities through an upcycling fashion label. They train and employ local persons with disabilities to collect and wash plastic waste and tailor them with traditional African fabrics to create beautiful garments and accessories. Kimuli aims to address the issue of plastic while also bringing awareness to and empowering persons with disabilities, who are often disenfranchised and faced with stigma and little prospects for employment in their community. Kimuli sells their products in local shops, organizes fashion shows to raise funds and create awareness around the waste problem, and also delivers sensitization programs in schools, children's camps and rural communities to support reducing, reusing, recycling and upcycling waste.
Rent-O-Rewa (India)
GGGI Core Theme: Water and Sanitation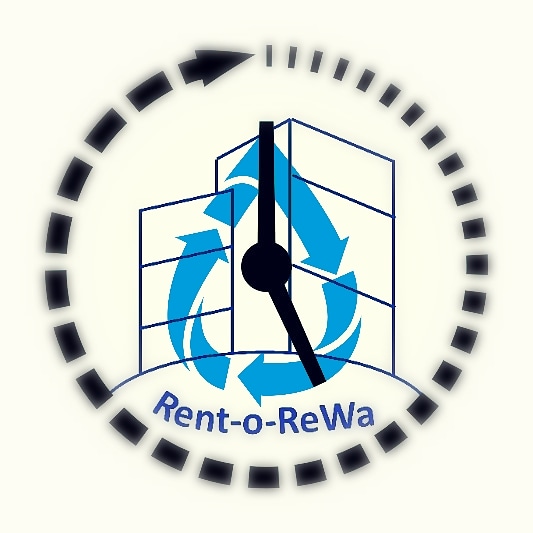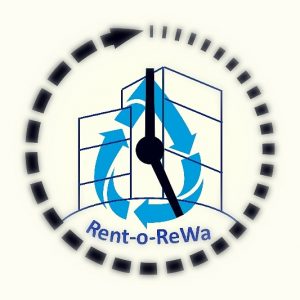 Teams: Kajol, Megha Nath, Amitosh Gautam, and Devinder Singh
Rent-o-ReWa (Rent on Recycled Water) is an online platform to reorganize the wastewater market in urban India with the aim to reduce freshwater intake. They will work with various suppliers to source treated wastewater and organize the delivery of recycled water to users with non-potable water needs. India is experiencing declining groundwater levels and an overall reduction of freshwater bodies as a result of rapid urbanization; furthermore, there is often irregular government supply of potable water from water tankers. Rent-o-ReWa plans on utilizing the opportunity to buy and sell excess recycled water. Rent-o-ReWa is partnering with local water utilities to strengthen the wastewater supply chain, establish market linkages, bring acceptance for recycled water, and reduce freshwater intake.
2019 Finalists
Solario Biotechnology (Colombia):

 A self-sustainable production system providing clean water and high nutrition-quality superfoods

Aeoli, Green Energy Mobility (Nepal):

 Micro-impact investing platform to accelerate electric vehicle adoption

Seaskin (Morocco): 

A natural tanning solution that recycles fish skin waste to produce exotic leather products

Fruit Flour (Nepal): 

Fortified fruit powder/flour from brewing and juicing industrial waste

My Green Home (Rwanda): 

Recycling of plastic waste into construction materials

Divine Bamboo (Uganda): 

Sustainable clean-cooking fuel bamboo briquettes

My Dream Home (Cambodia): 

Interlocking bricks for building affordable, environmentally friendly shelters

BactoWatt (UAE): 

Waste-to-energy technology to treat wastewater and generate renewable bio-energy

Plaswood (Cambodia): 

Recycled plastic plywood material for the construction industry

Green Gold Fish in Blue Water (Vanuatu): 

Solar-powered community water pump & solar-powered freezer

Solvillion (Jordan): 

Decentralized wastewater treatment system

GME Self-energy Sustained Agriculture: 

Solar energy self-sustained vegetable, dairy, and poultry agricultural operation
If you're interested in supporting youth-led positive social and environmental impact solutions with viable business models, check out all of the Greenpreneurs teams by visiting greenpreneurs.co/team or reach out to us to connect at greenpreneurs@studentenergy.org!