Management Team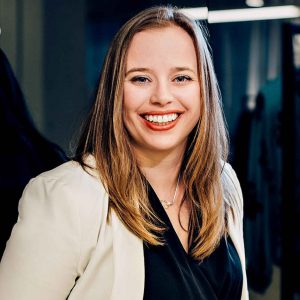 Meredith Adler
Executive Director
Meredith Adler is Student Energy's Executive Director. She oversees the strategy and operations of the organization as it continues to build a movement of students across the world committed to a sustainable energy future. Prior to taking over this role in 2015, Meredith acted as the Global Community Manager for Student Energy, where she developed the chapters model and managed online content and communities.
Meredith is passionate about community, energy, and strategy. She thrives in dynamic environments and loves to build bridges between solutions and people.
Prior to joining Student Energy, Meredith was Communications Coordinator for Clean Energy Canada where she project-managed the Tracking the Energy Revolution report series and kept all communications trains running on time. Before that, she could be found doing anything from running a youth trail construction crew in the Cascades, to coaching a campus tours team, to working on youth leadership programming in Latin America. A degree in Geography from The University of British Columbia kickstarted Meredith's obsession with energy and environmental policy.
If you can't find Meredith in the office, she's probably off on a mountaintop or hanging off the edge of a rock face somewhere – with her trusty dog Yoshi in tow.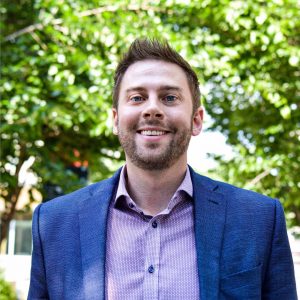 Sean Collins
Director of Applied Learning
Sean Collins is Student Energy's Director of Applied Learning and one of the organization's Co-Founders. He is leading the development and fundraising for Student Energy Ventures to empower youth entrepreneurs across the globe.
Sean has contributed to all major program areas within Student Energy, including helping to fund and launch the inaugural International Student Energy Summit, Energy Literacy platform, Global Chapters program, and more.
Sean is deeply passionate about entrepreneurship and has spent his entire career in new venture creation, raising over $45 million for various projects to date. In 2016, he founded Terrapin Geothermics, leading the organization through the development of Alberta's first conventional geothermal power project.
Sean lives in Edmonton, Alberta with his family including partner Renee and two young aspiring change agents, Bo and Haddie.
Helen Watts
Senior Director of Global Partnerships
Helen Watts is Student Energy's Senior Director of Global Partnerships, leading collaborations with public, private, and civil society organizations and advocating for meaningful youth inclusion in decision-making.
Helen was a lead designer and implementer of Greenpreneurs, an entrepreneurship accelerator program for youth in the Global South co-led by Student Energy, Youth Climate Lab, and the Global Green Growth Institute. She continues to oversee and advise on the program as it enters its third year, to ensure the program continues to deliver on barriers youth face to entrepreneurship —including accessible education, local and global mentorship, and access to capital.
Helen has spoken at forums around the world to advocate for the value of youth and to raise global ambition on climate and energy action. Helen published works for the 2016 World Social Forum and is one of Canada's 2018 Top 25 Environmentalists Under 25.
Before Student Energy, she was at the global youth leadership organization AIESEC, and with the International Organization for Migration at the United Nations reporting on migration policy.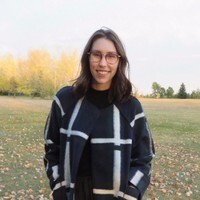 Olivia Reshetylo
Director of Global Youth Engagement
Olivia is responsible for the development and expansion of the organization's student-led chapters around the world, empowering students to impact their communities, collaborate with the energy sector, and accelerate our sustainable energy transition.
Olivia has a passion for leadership development and creating opportunities for youth to shape their own energy futures. Olivia holds a Bachelor's in Business Administration with a concentration in Non-Profit Management from Mount Royal University.
When she's not working, Olivia is happiest with her ​hands in the dirt gardening. She's always keen for good conversation about sustainability and urban planning over some delicious local food.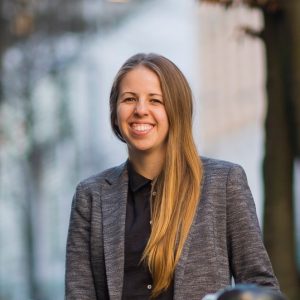 Angela Paley
Data & Operations Manager
Angela is Data & Operations Manager at Student Energy, where she leads on project management, data management, and operations.
Angela has years of experience in the environmental non-profit sector, working across communications, engagement, and policy. Before joining Student Energy, she was the Program Coordinator and Communications Specialist for Renewable Cities, an international program that supports cities through the transition to 100% renewable energy and energy efficiency. Based out of Simon Fraser University's Morris J. Wosk Centre for Dialogue, she was responsible for organizing public events, stakeholder dialogues, regular communications and student engagement. Other previous stops include SFU Public Square's Re-Imagine Downtown Vancouver and the Recycling Council of British Columbia. She is also the co-director of Repair Matters, where she organizes regular repair cafes in the Vancouver area. Angela holds a BA in International Relations from UBC.
She can usually be found on the local trails, making a mess in the kitchen, or dabbling in a variety of outdoor activities.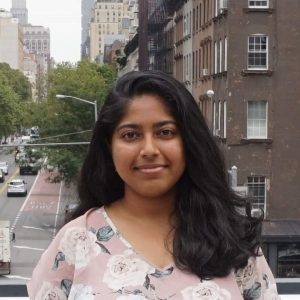 Shakti Ramkumar
Director of Communications & Policy
Shakti is responsible for leading Student Energy's communications strategy and the 2020 update of Student Energy's web platform and Energy System Map.
As an alumna of the Students on Ice Antarctic Expedition, Shakti is also part of the inaugural Climate Action Cohort, a two year program connecting local climate action to international climate policy. With the Cohort, she attended COP 25 in Madrid, with a focus on food systems and land use in relation to climate change. Shakti also served as the Director of Common Energy UBC, one of the university's largest student sustainability organizations, where she worked with other student groups to successfully advocate for the university to include climate action and climate justice in its long-term strategic plan. Shakti holds a degree from the University of British Columbia, in Geography with an Environment & Sustainability concentration.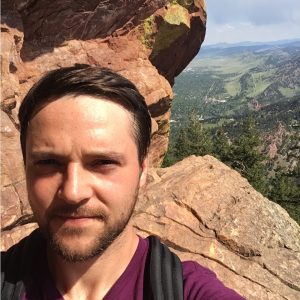 Connor Thompson
Global Youth Energy Outlook Project Manager
Connor is Student Energy's Global Outlook Project Manager. He is responsible for leading the project team as they gather data on how young people perceive the energy transition leading to 2030. By guiding the work of twelve Regional Coordinators, he plans to engage 50,000 youth across the world and present the findings in the Global Youth Energy Outlook available in 2021.
Connor holds a Master of Sustainability Science from Brock University and is one of ten WWF Living Planet Leaders. Before working at Student Energy, he was an educator with the Great Canadian Shoreline Cleanup program through Ocean Wise and WWF-Canada. Outside of work you might find him playing disc golf, planning a camping trip, or hunting down vintage Patagonia sweaters.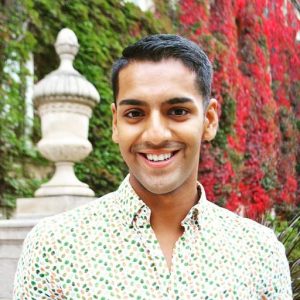 Kabir Nadkarni
Student Energy Ventures Research Coordinator
Kabir Nadkarni (he/him/his) is a Research Coordinator for the new Student Energy Ventures program. Here, Kabir is helping design a direct-to-youth funding model to empower youth-led clean energy innovation globally.
His prior experiences have granted him expertise in energy innovation, decarbonization technology and policy, and community-industry relations. In the past, Kabir has worked as a Energy Policy Analyst Intern with the Pembina Institute, and a Consultant with Guidehouse Inc. Kabir's research with the University of Alberta's Future Energy Systems has led to publications in the Journal of Renewable Energy.
Currently on an academic gap year due to COVID-19, Kabir will commence his Master of Public Administration in Energy & Environment at Columbia University in September 2021. Previously, he graduated with a B.Sc. in Engineering Physics (Co-op) Honours, with dual certificates in Sustainability and Leadership at the University of Alberta.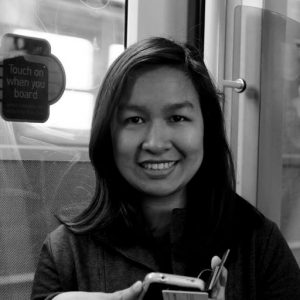 Claris Canta
Internal Systems Coordinator
Claris is Student Energy's Internal Systems Coordinator supporting optimization of team and project processes, and assisting in monthly finance and operations tasks.
Prior to joining SE, Claris worked as a project coordinator for a renewable energy firm in the Philippines. She has experience working on solar, wind, and geothermal power projects in varying stages of development. Claris holds a Masters degree in Energy Systems from the University of Melbourne. Her passion for clean energy and climate justice started when she participated on a calamity assessment fieldwork in southern Philippines, and saw first-hand the devastation caused by more frequent and more intense typhoons and their associated flooding.
When not working, she is most likely watching a comedy series, or going for a walk just to bump into someone else's puppy.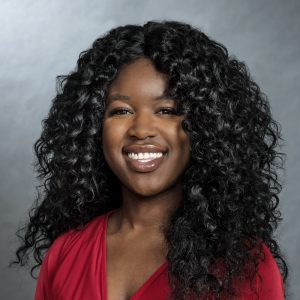 Apefa Adjivon
Space for Youth & Equity Coordinator
Apefa Adjivon is Student Energy's Space for Youth & Equity Coordinator. A recent graduate from the University of Toronto, studying Women & Gender studies and Diaspora & Transnational Studies, she works with the Partnerships and Innovation team to strategize around impactful partnerships and programming for youth.
She has worked with organizations in Toronto to develop multiple youth mentorship programs serving over 200 youth in the GTA, she serves as the co-chair for the decade of peoples of African Descent to the Canadian Commission for UNESCO, and has brought her expertise on youth programming and engagement to various organizations including the United Nations, Women's Health in Women's hands, and Forbes.
As a speaker, Apefa has addressed over 25,000 people globally, and has been named one of Canada's top 30 Under 30 in Sustainability, a Youth of UNESCO, and one of 100 Accomplished Black Canadian Women.
in her spare time, Apefa enjoys any and all Beyonce albums, podcasts, and reading.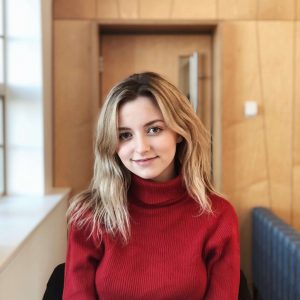 Lexi Kinman
Partnerships & Resourcing Coordinator
Lexi is the Partnerships & Resourcing Coordinator at Student Energy, where she works at the intersection of fundraising and partner stewardship. Lexi is also a UN SDSN Youth, Local Pathways Fellow, where she promotes sustainable urban development in Montréal, QC. Lexi has a B.A. in political science and urban studies and previously worked on public space and transportation studies for UBC Civil Engineering and the UBC School of Community and Regional Planning.
When she is not working, you can find her zooming with her friends, skiing, cycling or knitting.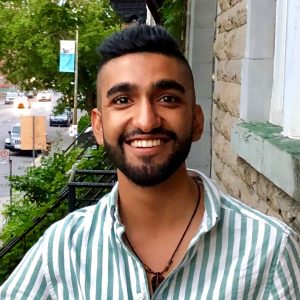 Maheep Sandhu
Leaders Fellowship Coordinator
Maheep works as a Leaders Fellowship Coordinator at Student Energy. Prior to this, he has worked as a Special Assistant to a Member of Parliament and as a Junior Consultant for the Enlight Solar Academy in Uganda. He is a recent graduate of Global and International Studies at Carleton University, where he specialized in Migration and Diaspora Studies.
Maheep's passion for the global energy transition began after co-founding Student Energy's Chapter at Carleton University and attending a Student Energy Summit (Merida, Mexico, 2017) and led to him attending the SE4ALL Forum (Lisbon, Portugal, 2018) GLOBE (Vancouver, BC, 2018), GLOBE Capital (Toronto, ON, 2019) and COP 25 (Madrid, Spain, 2019). Maheep served as President of Student Energy Carleton from 2018-2020.
In addition to this, Maheep has participated in the Leading Change program, directed a start-up social enterprise focusing on supporting community solar projects, and has co-founded and led organizations at Carleton University including Climate Action Carleton, and the student union's sustainability advisory council.
Maheep is passionate about policy innovation, grassroots organizing, and the intersections between the energy transition and social justice. In his spare time, Maheep enjoys gardening, trying out new recipes and writing.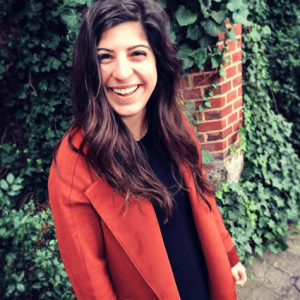 Adriana Sgabellone
Organizational Growth Coordinator
Adriana is the Organizational Growth Coordinator at Student Energy, where she is responsible for assisting with strategic and operational growth.
After graduating from the University of Ottawa, Adriana worked in event planning and marketing roles. While working at Natural Resources Canada on the tenth CleanEnergy Ministerial and fourth Mission Innovation, she discovered Student Energy and her passion for their Theory of Change.
When she isn't working, Adriana is happiest when she is meditating, walking her dog Bailey, or experimenting with new recipes.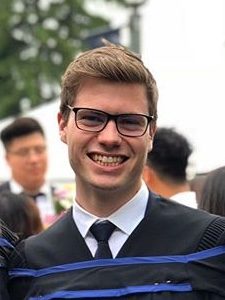 Marcus Bockhold
Global Community Manager
Marcus is Student Energy's Global Community Manager. He coordinates and helps provide support to a global cohort of youth as they progress through the Leaders Fellowship, a 10-month, energy education and skill building program, combining online module based learning with team practicum projects.
Prior to joining Student Energy, Marcus completed his Bachelors of International Economics from the University of British Columbia, where he completed his undergraduate research on the impact of entertainment media, specifically of Brazilian soap operas, on gender equality in Brazil. Marcus has a passion for travelling the world and trying new foods. When he isn't working, he spends his time reading, and cooking for family and friends.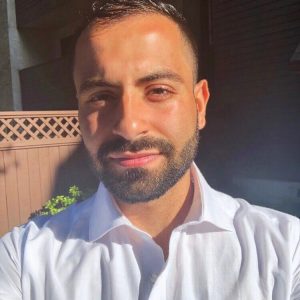 Abdullah Khair
Strategic & Global Partnerships Manager
Abdullah is the Strategic & Global Partnerships Manager at Student Energy.
Abdullah is passionate about sustainable development, climate action plans in cities, the energy transition, circular economies, low-carbon fuels, community-led action, and intercultural affairs. With a background in Chemical Engineering, Abdullah is also passionate about collaborative models which aim to bridge technical concepts to social needs.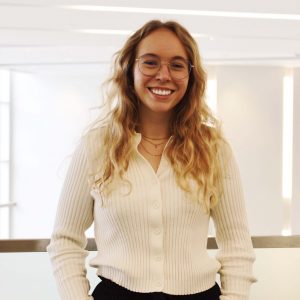 Grace Young
Global Programs Assistant
Grace Young is Student Energy's Global Programs Assistant. Co-founding Western's Student Energy Chapter, participating in the Leaders Fellowship, and attending the 2019 International Student Energy Summit has given Grace first-hand experience with Student Energy's Programming. Grace recently completed a degree in Gender Studies and Political Science while discovering her interest in the social impacts of the energy transition. Partaking in Student Energy programs inspired Grace to combine her two biggest passions: intersectional feminism and equitable, sustainable action.
Returning to Western in the fall, Grace will be pursuing a Master's Degree in Women's Studies, and Feminist Research with a specific research focus on women's empowerment within the energy sector and renewable energy access for clean cooking purposes. Grace is a politics nerd and is keen to talk Canadian or American politics with anyone willing to listen. She has worked on federal political campaigns, for an urban farm, and was avidly involved in orientation programming in university. She has volunteered with various Women's organizations working to disrupt violence in the community through resource sharing and advocating for comprehensive sexual education. Grace currently sits on the Student Advisory Board for REES (Respect, Educate, Empower, Survivors), an online platform providing survivors with a safe and secure space to record information about their experience.
This summer, she is taking an online certificate in Indigenous Histories through the University of Alberta and hoping to begin her yoga teacher training. Calling Halifax home, Grace is a huge foodie and avid spokesperson for the east coast. When she isn't by the water, she can be found cooking, doing yoga or hiking, if she isn't binging food/historical documentaries.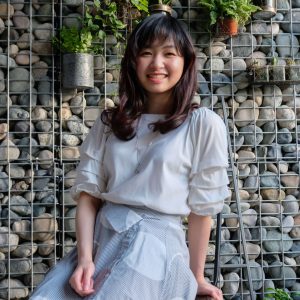 Fiona Wu
Data & Administrative Assistant
Fiona is the Data & Administrative Assistant at Student Energy. She handles monthly bookkeeping tasks and helps out on various team projects.
She was previously a writer for a media company before joining the team. She is the current Finance Director for SFU Surge, a technology and projects focused club, and Secretary for AKPSI's SFU Chapter, a professional business fraternity. She also volunteers for BCCIC as a Communications Specialist in Climate Action where her main role is policy editing which has helped her enrich her time at Student Energy. Fiona is currently studying International Studies at Simon Fraser University and is extremely active in the student community.
Bundled up at home, she is a history and language nerd and might be spending too much time looking at photos of cute animals.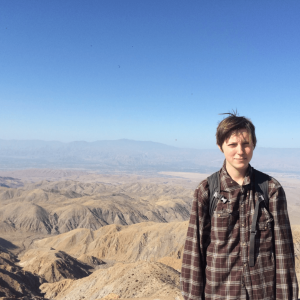 Tarras Zellerbach-Adams
Graphic Design Coordinator
Tarras was raised on the unceded lands of the xʷməθkʷəy̓əm (Musqueam), Skwxwú7mesh (Squamish), and səl̓ílwətaʔɬ (Tsleil-Waututh) Nations.
These days, Tarras is an appreciator of trees, comic-drawer, and enthusiastic dismantler of normative constructs. As the Graphic Design Coordinator at Student Energy, Tarras' days are spent happily crafting creative content to expand young people's knowledge of climate justice and the energy system.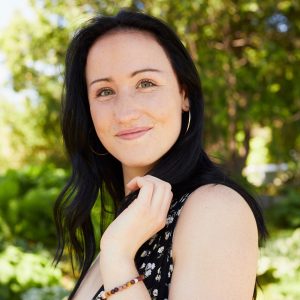 Jackie Bastianon
Global Youth Energy Outlook Digital Engagement Coordinator
Jackie is the Digital Engagement Coordinator for Student Energy's Youth Energy Outlook. Prior to this, she worked as a the Communications and Media lead for Youth Climate Lab, a youth-led non-profit accelerating climate solutions. Jackie is a graduate of Carleton University's School of Journalism, with a minor in environmental studies. One of the highlights of her undergrad experience was getting involved in Carleton's Student Energy Chapter from 2017 to 2019.
Jackie is the Co-Founder of PlantEd Project, a social enterprise which aims to empower people with the resources necessary to make more sustainable choices in their own kitchens. In 2019 she was named one of Canada's Top 25 Environmentalists Under 25 by Starfish Canada for her work in sustainability.
Jackie is particularly passionate about grassroots organizing, municipal politics and understanding the impact of certain food systems on the environment. In her spare time, Jackie loves to read, cook plant-based food and bike around Gatineau Park.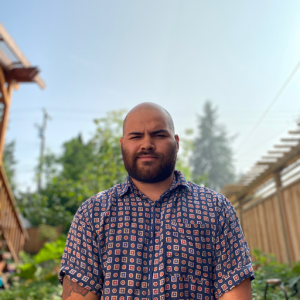 Camilo Romero
Leaders Fellowship Coordinator
Camilo is Student Energy's Leaders Fellowship Coordinator. He coordinates and helps provide support to a global cohort of youth as they progress through the Leaders Fellowship, a 10-month, virtual program combining online learning, professional skills development, opportunities to connect with top energy leaders, and mentorship. As well as an opportunity to make an impact through launching a community project.
Before joining Student Energy, Camilo completed his Bachelors of Geology at Quest University Canada. His research focused on Volcanology and his thesis was a series of experiments that tested the transmission of construction noise (through the rock substrate) at a proposed liquified natural gas facility and its impact on marine life. In his free time, Camilo enjoys cooking complicated meals, consuming world politics, sipping nice wine, cycling until sore, and walking his big dog, Tuna!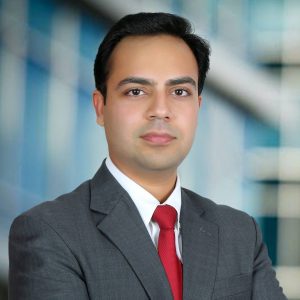 Soham Punjabi
Energy Education Project Coordinator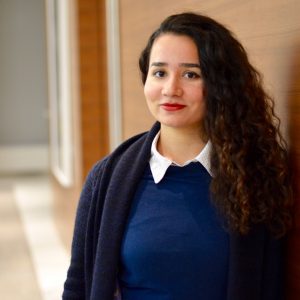 Yalda Mehran
Digital & Social Media Marketing Coordinator
Yalda is the Digital & Social Media Marketing Coordinator for Student Energy. Prior to this, she worked as the Constituency Assistant of the Member of Parliament for Don Valley East. Yalda graduated from the University of Toronto's Political Science department. She is an environmentalist and a 2020 Ocean Bridge ambassador. In her spare time, she likes to play guitar and go for walks.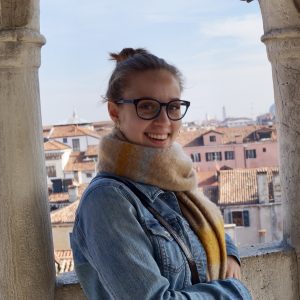 Chloe Sterrett
Data & Systems Coordinator
Chloe works with Student Energy as Data & Systems Coordinator. Chloe is working to advance Student Energy's data vision, with a focus on data strategy and systems, and strengthening internal processes.
Prior to this, she has worked as a Research Analyst for Canada's Clean50 Awards, and as Data Analyst within the municipal water infrastructure sector. Chloe currently serves on the Board of Impact Zero Foundation, a non-for-profit focused on bringing the circular economy to Toronto.
She is a recent graduate from the University of Toronto, completing her Bachelors of Arts in Environmental Studies, Environmental Sciences, and Political Science. Chloe spent most of her degree focused on the complexities of environmental justice and equality.
Chloe is passionate about sustainability policy innovation, environmental politics, and the intersectionality between environmental and social justice. In her spare time, Chloe enjoys gardening, hiking, trying new recipes, and spending time with her dogs.
Powered by
Subscribe for news and updates