Management Team
Helen Watts
Executive Director
Helen Watts is Student Energy's Executive Director, a Forbes 30 Under 30 lister, on the Corporate Knight's 30 Under 30, and is a recognized young clean energy and intergenerational equity advocate.
Since 2017, Helen has worked with Student Energy to empower tens of thousands of young people around the world to work on solutions for a clean and equitable energy transition. She co-leads the Solutions Movement, a UN-Energy Compact designed to support 10,000 youth clean energy projects by 2030. She led the development of the first Global Youth Energy Outlook with twelve young energy leaders to gather 41,000 youth perspectives on the energy transition by 2030. Helen co-founded Greenpreneurs, a training and grantmaking mechanism that has mobilized over USD100,000 in funding to youth-led climate enterprises, and she is regularly engaged by the international community on the role of youth in the energy transition.
Helen approaches the urgent, complex nature of the climate crisis with the belief that equipping young people with the tools and pathways to act is one of our most effective strategies. Advocating for youth inclusion at every level of decision-making processes, she has built a network of 47 partners across the climate-energy-youth ecosystem committed to empowering young people.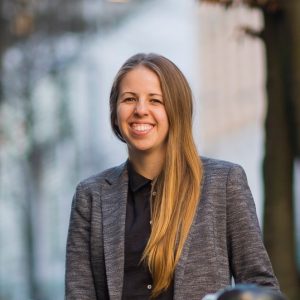 Angela Paley
Director of Impact and Operations
Angela is Data & Operations Manager at Student Energy, where she leads on project management, data management, and operations.
Angela has years of experience in the environmental non-profit sector, working across communications, engagement, and policy. Before joining Student Energy, she was the Program Coordinator and Communications Specialist for Renewable Cities, an international program that supports cities through the transition to 100% renewable energy and energy efficiency. Based out of Simon Fraser University's Morris J. Wosk Centre for Dialogue, she was responsible for organizing public events, stakeholder dialogues, regular communications and student engagement. Other previous stops include SFU Public Square's Re-Imagine Downtown Vancouver and the Recycling Council of British Columbia. She is also the co-director of Repair Matters, where she organizes regular repair cafes in the Vancouver area. Angela holds a BA in International Relations from UBC.
She can usually be found on the local trails, making a mess in the kitchen, or dabbling in a variety of outdoor activities.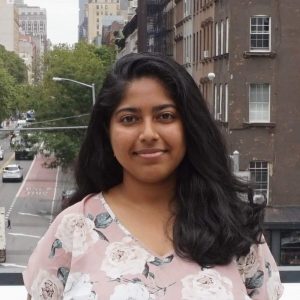 Shakti Ramkumar
Director of Communications & Policy
Shakti is responsible for leading Student Energy's communications strategy and the 2020 update of Student Energy's web platform and Energy System Map.
As an alumna of the Students on Ice Antarctic Expedition, Shakti is also part of the inaugural Climate Action Cohort, a two year program connecting local climate action to international climate policy. With the Cohort, she attended COP 25 in Madrid, with a focus on food systems and land use in relation to climate change. Shakti also served as the Director of Common Energy UBC, one of the university's largest student sustainability organizations, where she worked with other student groups to successfully advocate for the university to include climate action and climate justice in its long-term strategic plan. Shakti holds a degree from the University of British Columbia, in Geography with an Environment & Sustainability concentration.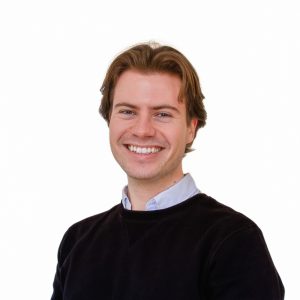 Marcus Bockhold
Director of Programs
As the Director of Programs, Marcus leads Student Energy's portfolio of energy education, and skill building programs, supporting youth to take action on energy in their local communities, launch clean energy businesses, and advance their clean energy careers.
Marcus is passionate about building a global community, and leveraging the power of young people to address economic, social, and environmental inequity.
Prior to joining Student Energy, he completed his Bachelors of International Economics from the University of British Columbia, where he conducted his undergraduate research on the impact of entertainment media, specifically of Brazilian soap operas, on gender equality in Brazil. Marcus has a passion for traveling the world and trying new foods. When he isn't working, he spends his time reading, and cooking for family and friends.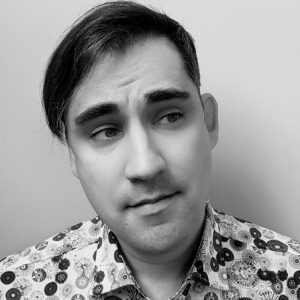 Timothy Hensman
Director of Finance
Timothy Hensman is a chartered professional accountant who has worked with not-for-profits and charities for more than ten years. His background is primarily in not-for-profit financial reporting and audit. He has also worked alongside hundreds of public practice accounting firms across Canada in producing reliable financial reporting. As a supporter of Student Energy since 2013, he is proud to be a part of the organization's journey.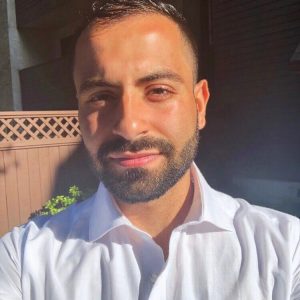 Abdullah Khair
Strategic & Global Partnerships Manager
Abdullah is the Strategic & Global Partnerships Manager at Student Energy.
Abdullah is passionate about sustainable development, climate action plans in cities, the energy transition, circular economies, low-carbon fuels, community-led action, and intercultural affairs. With a background in Chemical Engineering, Abdullah is also passionate about collaborative models which aim to bridge technical concepts to social needs.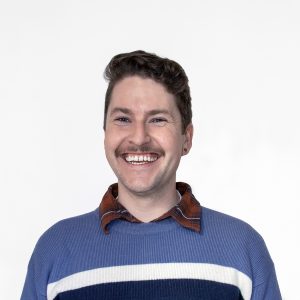 Brett McMillan
Project Manager
Originally from Treaty 6 Territory near Edmonton, Brett has worked in sustainable development and youth engagement with audiences across Canada for 10+ years. Brett loves working with teams to understand the impact they want to have and figuring out the best processes for moving that change forward. Education, collaboration and facilitation are cornerstones to his professional path. When he's not talking about the Sustainable Development Goals, you can either find Brett hiking in the mountains, tending his balcony garden or playing Dungeons and Dragons.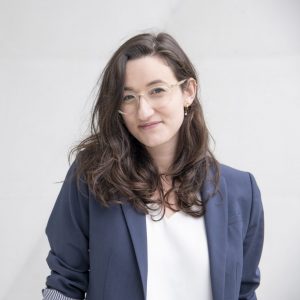 Lindsay Bell-Etkin
Fundraising and Development Manager
Lindsay is Student Energy's Fundraising and Development Manager. She has nearly a decade of experience supporting environmental organizations and non-profits. She has worked with youth, refugees, NGOs, healthcare providers, corporations, and governments around the world. She is particularly interested in the intersection of climate change, health, and migration. Lindsay holds a Bachelor of International Economics from the University of British Columbia, where she completed her thesis on the impacts of environmental education on youth. She is also a member of the Female Laboratory of Innovative Leadership (FLIK), a platform connecting visionary female founders with exceptional female youth.
When she's not in the office, you'll find her with her camera in hand, hiking up mountains or skiing down them.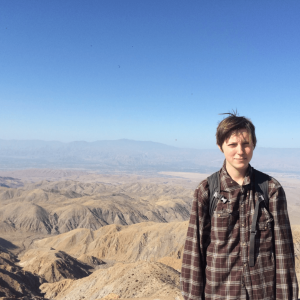 Tarras Zellerbach-Adams
Graphic Design Lead
Tarras was raised on the unceded lands of the xʷməθkʷəy̓əm (Musqueam), Skwxwú7mesh (Squamish), and səl̓ílwətaʔɬ (Tsleil-Waututh) Nations.
These days, Tarras is an appreciator of trees, comic-drawer, and enthusiastic dismantler of normative constructs. As the Internal Communications Manager at Student Energy, Tarras' days are spent curating a system of resources and pathways to expand young people's knowledge of climate justice and the energy system.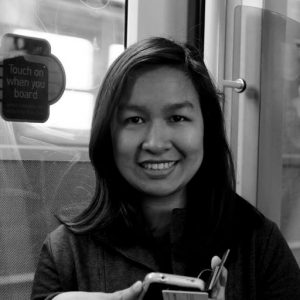 Claris Canta
Ventures Project Manager
Prior to joining SE, Claris worked as a project coordinator for a renewable energy firm in the Philippines. She has experience working on solar, wind, and geothermal power projects in varying stages of development. Claris holds a Masters degree in Energy Systems from the University of Melbourne. Her passion for clean energy and climate justice started when she participated on a calamity assessment fieldwork in southern Philippines, and saw first-hand the devastation caused by more frequent and more intense typhoons and their associated flooding.
When not working, she is most likely watching a comedy series, or going for a walk just to bump into someone else's puppy.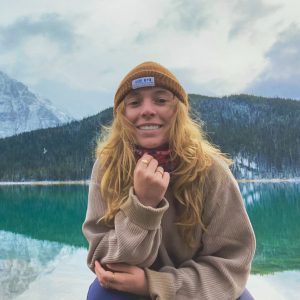 Grace Young
Mentorship and Events Manager
Grace Young is a young settler-Canadian woman from traditional unceded territory in Mi'kma'ki, what is currently called Halifax, Nova Scotia. She recently completed her MA in Gender, Sexuality and Women's Studies at Western University and sits on the Youth Advisory Board for REES Community. REES is a simple and secure online reporting platform for reporting sexual violence that can be tailored to the diverse needs of public spaces.
Grace is a proud Student Energy Alumna, and Student Energy's Programs Ecosystem played an essential role in her graduate studies. Grace's research analyzes how young Canadians are organizing to shift power away from fossil fuel production and participating in the climate movement more broadly. She is passionate about community building and interested in addressing the unique challenges facing young women entering the sector and finding their place within the energy transition.
Grace's favourite place is the grocery store or the coast. She loves to be outside, cook, swim, and create!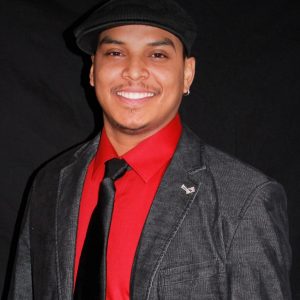 Nathan Kaye
Co-chair & Operations Lead
Nathan is from Zagime Anishnabek nation in Treaty 4 territory, currently residing in Mohkinstsis (Calgary) of Treaty 7 territory. Helped organize the first ever Indigenous youth energy summit that brought over 200 Indigenous youth from every province and territory in Canada in 2019 to learn and discuss clean energy and environmental initiatives youth can explore. In recent years, Nathan has been actively reconnecting with traditional Indigenous ideologies of land based teachings along with his family and nation's history to advocate for the importance of this knowledge. Currently finishing up a BBA for Finance, Nathan would like to pursue a career in project finance for environmental initiatives.
Covid-19 brought the opportunity to work on a food security project with Tsuut'ina Nation that consists of the community garden and the development of a geothermal greenhouse for year-round food production near their newly built highschool. Nathan has aspirations to work with Indigenous communities bringing green initiatives and projects to those communities while inspiring Indigenous youth to play a role in being stewards of the land.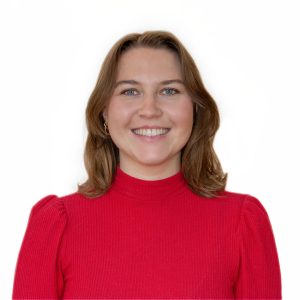 Angelina Smolynec
Fellowship Manager
Angelina is the Manager for Student Energy's Fellowship Program, a 10-month virtual program providing core energy systems education and leadership skills for young people to take action on the energy system.
Prior to joining Student Energy, Angelina worked on climate and biodiversity programs in both Canada and the UK. Angelina holds an MSc from the University of Edinburgh where she conducted research on the political and societal implications of increased renewable energy development.
Outside of work, Angelina enjoys spending time around trees, completing jigsaw puzzles, and reading fiction. Send book recommendations!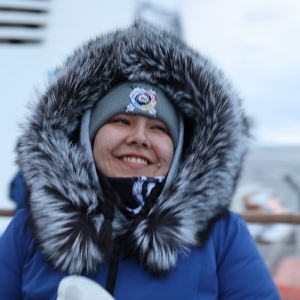 Danielle Kehler
SevenGen Manager
Danielle is a Plains Cree woman from the Kawacatoose First Nation on Treaty 4 territory and is in her 4th year of Business Management at Edwards. She is an Indigenous artist focused on the resiliency of Indigenous people healing from intergenerational trauma by deconstructing colonial structures and reclaiming an Indigenous narrative. Danielle shares stories through her art by showcasing the true beauty and meaning of Indigenous culture and people. Danielle is also the Graphic Designer for the Indigenous Business Students Society and the Vice-Chair of Delegate Relations for the SevenGen 2022 Indigenous Youth Energy Summit. She is also the "first" First Nations person to be a participant of the 2041 ClimateForce Antarctic Expedition becoming an Ambassador for the Antarctic, charged with making a stand in the fight against anthropogenic climate change.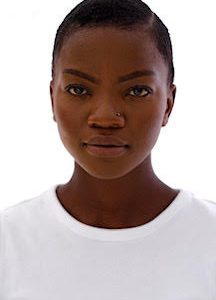 Natasha Gamontle
Chapters Coordinator
Natasha is the chapters coordinator, acts as a resourceful tool in helping students build sustainable projects for their communities. She is passionate about community building, growing up in Botswana where there is a resounding spirit of Ubuntu " I am because we are" she decided to join the SE Chapters team because that is their main focus, unity.
When she is not working, you can find her, hands deep gardening, or on walks with her sidekick Pootie (Poots in boots)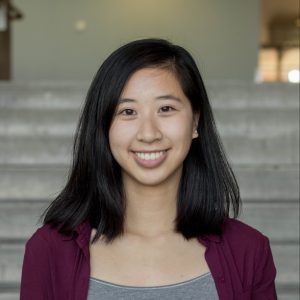 Megan Tran
Space for Youth Coordinator
Megan is Student Energy's Space for Youth Coordinator where she supports meaningful youth engagement within organizations to facilitate equitable dialogue and collaboration between young people and decision-makers.
Megan has a variety of non-profit experience in stakeholder engagement and communications. Prior to Student Energy, she has worked with various organizations that align with her passions for sustainability, social justice, and youth empowerment. Her experience includes supporting regional businesses in adopting more sustainable practices, and exploring how the COVID-19 pandemic has affected Canadian youth living in urban centres.
Currently, Megan sits on the Board of Directors of Ally Squared, a youth-led non-profit that challenges performative allyship, and is also a part of the Toronto Asia Pacific Youth Council with the Asia Pacific Foundation of Canada. She holds an iBA in International Studies from Glendon, York University.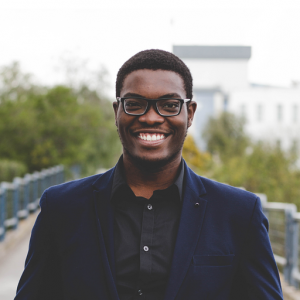 Olubunmi Olajide
Energy Education Associate
Olu Olajide is the Project Coordinator for Student Energy's ETCT (Energy Transition Career Training) program, which aims to close the skills gap and create pathways for young people into the energy sector.
Olu has a passion for communicating ideas and building projects that tackle the energy transition, with a focus on developing just transition pathways for Sub-Saharan Africa.
Prior to joining Student Energy, Olu worked as a business development engineer at an oil & gas service firm in Nigeria. Then working as an independent consultant interviewing energy experts for ADIPEC Energy Dialogues and the Titans of Nuclear podcast.
Outside of work, Olu loves learning about investing, listening to audiobooks, and hosts The Energy Talk – a weekly podcast that explains complex energy topics through storytelling.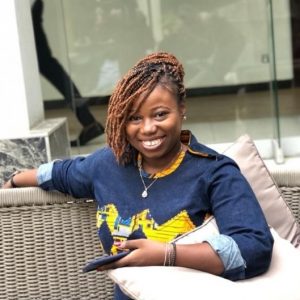 Oluwadabira Abiola-Awe
Ventures & Capital Campaign Associate
Oluwadabira is Student Energy's Ventures and Capital Campaign Associate designing the Ventures entrepreneurship program and working with our capital campaign team fundraising to support youth-led projects globally.
Before Student Energy, Oluwadabira was a part of the operations team at one of West Africa's largest indigenous biofuel companies where she worked to support women and youth in Sub Saharan Africa start and scale businesses in clean energy.
Oluwadabira has represented her country at United Nations Environment Programs TUNZA where she joined other young people from across the world in high-level dialogues that shape the local environment and climate policies today. In 2020, she became an ambassador of UNESCO's August Project in Nigeria.
Outside work, Oluwadabira loves to organize special projects for youth in her community, spend time with family and listen to great gospel music.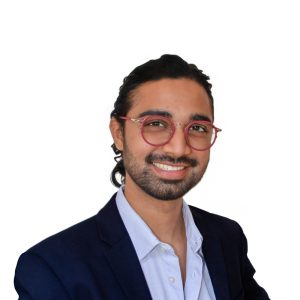 Vaughn-Xavier Jameer
Chapters Associate
Vaughn is Student Energy's Chapters Associate. Vaughn leads the coaching and mentoring of our Global Chapter community, resource development for participants and coordinates growth strategies for the program. He became part of the movement in 2017 at the International Student Energy Summit in Mérida, Mexico. Inspired by the event, Vaughn established his own Chapter at the University of the West Indies, and has remained deeply involved in the Student Energy community since.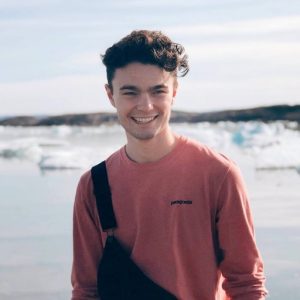 Elijah Dietrich
Guided Projects Coordinator
Elijah is Student Energy's Guided Projects Coordinator. He graduated from Western University with dual degrees in Integrated Engineering and Honours Business Administration. Elijah's experience outside of the classroom spans from social finance to international climate policy and he is looking forward to applying his learnings from these spaces to support the Guided Projects program.
Elijah provided advice to Cabinet members while serving on the Prime Minister's Youth Council from 2018 through 2020, and joined the Canadian delegation to COP24 in this capacity. He subsequently helped establish the Student Energy chapter at Western University and recently served as its President. Elijah has worked on ESG product strategy for TD Asset Management, designed an impact measurement system for VERGE Capital, has advised social enterprises at Impact Consulting, and is a '20 Cansbridge Fellow.
Elijah is passionate about finding, supporting and testing new, more sustainable ways of working, living and powering the world. Outside of work, you'll find Elijah exploring the outdoors, on road trips with friends or at the nearest coffee shop.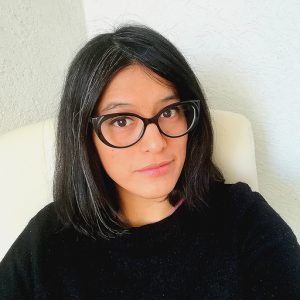 Ailette Cordova
Design & Media Associate
Ailette Cordova is Student Energy's Design & Media Associate supporting the communications team. Her profession has developed in public institutions and private companies, growing her experience and knowledge in editorial and brand design and data visualizations, web design, photography, illustration and multimedia design, and UX / UI.
She graduated as a graphic designer, and recently she finished a master's degree in Communication Design. She has collaborated with Climathon CDMX since 2017 till this day.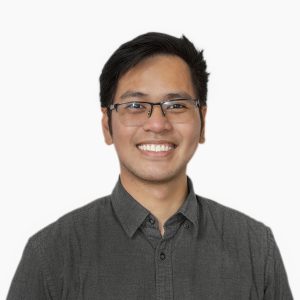 Jasper Mallonga
Data and Impact Coordinator
Jasper is the Data and Impact Coordinator, working on Student Energy's internal data infrastructures, data privacy and security, and impact measurement and evaluation.
Jasper discovered his drive to push the just energy transition forward while pursuing his mechanical engineering degree from the University of the Philippines Diliman when he joined Friedrich-Ebert-Stiftung's Renewable Energy Boot Camp. This ignited passion and his inclination towards data led him to his involvement as a Founding Board Member at Reboot Philippines and his current role at Student Energy.
Outside work, you'd find Jasper either with his camera, his computer, his telescope, his friends, or any combination of the four. Hand him a karaoke microphone for a surprise!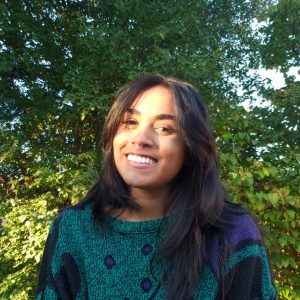 Jade Siewnarine
Special Projects Manager
Jade is the Special Projects Manager working on Student Energy's Research and Youth Engagement Team.
Prior to joining Student Energy, Jade completed an Honours Double Major in Criminology and Environment and Health Geography from Western University. Her interest in environmental solutions and sustainability led her to write her undergraduate thesis about sustainable clothing and the implications of its availability within the context of Southwestern Ontario. Passionate about climate communication, Jade has also published two articles documenting the impacts of human activity on natural environments in Alternatives Journal and Terra Observer Magazine.
Outside of work, Jade enjoys cooking, working out, biking around Toronto, and eating good food!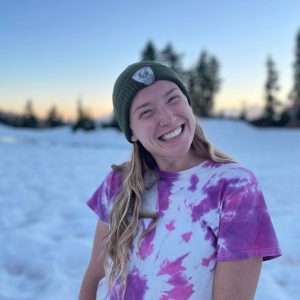 Piper Stump
Chapters Coordinator
Piper is the Chapters Coordinator, where she leads the on-boarding, coaching, and integration of global university chapters within Student Energy.
Piper graduated from the University of British Columbia with a degree in Natural Resource Conservation and a specialization in Global Perspectives, and currently resides on the xʷməθkʷəy̓əm (Musqueam), Sḵwx̱wú7mesh (Squamish), and Sel̓íl̓witulh (Tsleil-Waututh) Nations traditional unceded territory (also known as Vancouver, British Columbia). She aims to empower youth from all backgrounds within the sustainable energy sector and is passionate about climate justice and environmentalism.
Outside of her work you can find Piper trail running, back-packing, or in search of delicious foods.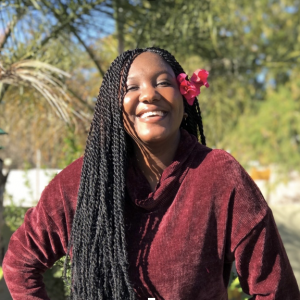 Ailly Sheehama
Fellowship Associate
Ailly is Student Energy's Leaders Fellowship Coordinator.
Ailly studied Law and holds a master's in international oil and gas law and policy from the University of Dundee, Scotland. She has vast experience in the energy field, working with NGOs, international organisations, government and the private sector. She is also part of the Global Support Team of the SDG7 Youth Constituency of the Major Group for Children and Youth and is passionate about just energy transition related issues.
She enjoys traveling and reading in her free time.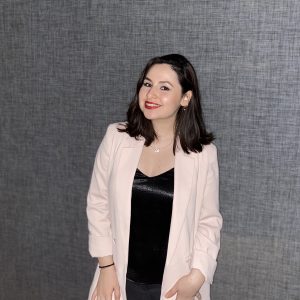 Andrea Balcázar
Fellowship Coordinator
Andrea is a last year student in the bachelor of Sustainable Development Engineering at the university Tecnológico de Monterrey in Mexico. She has been part of different organization and student groups related with the sustainable energy transition, sustainable development, environmental responsibility, women in engineering, and others. She received the Mujer Tec Award 2021 in the environmental category for her work in the sustainable energy transition in her community and the empowerment of youth.
She is passionate about social responsibility and corporate sustainability, and beliefs that in order to achieve the Sustainable Development Goals from the UN, companies must find important the application of this worldwide initiatives. She also finds the access to education as a key factor to achieve the global sustainable transition.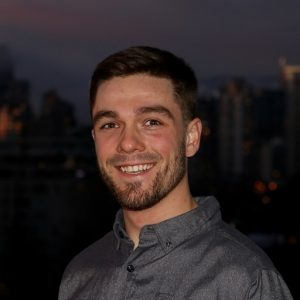 Ryan Sojnocki
Fellowship Coordinator
As a Fellowship Coordinator, Ryan works with a range of teams to provide coaching and support during their time in the SE Fellowship program. Ryan's passion for supporting solutions to environmental and social problems has followed him throughout his career and undergrad. During his time completing an undergraduate in Environmental Studies at the University of Waterloo, Ryan launched his first company and became heavily involved in the entrepreneurial incubators at the university. Ryan is very passionate about the triple bottom line – people, planet, profit – and is looking to help accelerate the global transition to sustainability.
Ifeanyi Ohanyere
Career Training Associate
Ifeanyi Ohanyere is Student Energy's Career Training Coordinator, where he helps participants of the program develop requisite skills and capabilities to successfully break into the energy industry.
Ifeanyi is passionate about clean energy and sustainability and actively advocates for a just and sustainable planet. He believes that youth empowerment is a strong enabler of climate action. Prior to Student Energy, Ifeanyi worked as a sustainability consultant, helping organisations to integrate sustainability into their business strategy and communicating their progress by reporting in line with global reporting standards.
Ifeanyi has made contributions to climate education through the Green Talk Series; a monthly conversation on the latest developments around climate change, energy and the environment. He has actively represented youth voices in high-level conferences, like the COP26, calling for increased youth participation in decision-making around energy and climate issues. Ifeanyi has a flair for capacity development and is a Student Energy Leaders Fellow, a UPG Sustainability Leader and a Climate Reality Leader.
Outside work hours, Ifeanyi loves to watch football, spend time with family and friends, read books and listen to good music and personal development podcasts.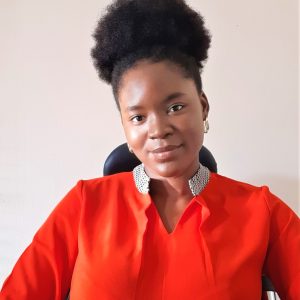 Nina Seime Bot-Timothy
Project Coordinator
"Nina is a lawyer and sustainable energy policy advisor from Nigeria.
Before joining Student Energy, she specialised as a policy and compliance professional helping renewable energy companies manage regulatory compliance, business practices and understanding contractual obligations.
She's very keen on seeing young people not only passionate about sustainable energy, but being well equipped and actively participating in the energy transition. As a project coordinator for the SECT program, she's excited to help bring this vision to life!"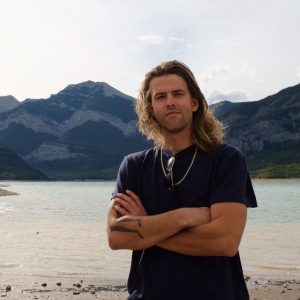 Justin Pelan
ImaGENation Program Coordinator
Justin (He/Him) is a multidisciplinary educator, skilled carpenter, and mechanic that is passionate about science, climate justice, and youth empowerment. Justin grew up in Treaty 6 Territory (Edmonton, Ab.) and currently resides on the traditional and unceded territory of the sqilxʷ/syilx (okanagan) peoples.
He is interested in the clean energy transition through sustainable development that is informed by both Indigenous knowledge systems and western science. With a background in Education from the University of Saskatchewan focused on science and social studies, Justin aims to support youth towards their vision of a clean energy future by building strong relationships and empowering them with learning resources that are aligned with cultural values.
Justins hobbies include building science, fine woodworking, producing music, photography, and troubleshooting machines and electronics for friends and family.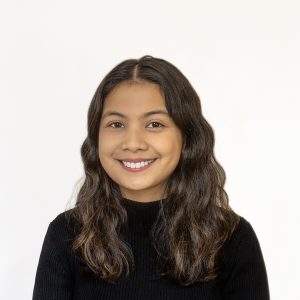 Pauline Adalid
Community Coordinator
Pauline works in the unceded territories of the Musqueam, Squamish and Tsleil-Waututh Nations.
She oversees our external communications including handling social media and building our relationships within the media landscape. With training in journalism and nonfiction filmmaking, she joined Student Energy to advocate for equitable changes in the environmental sector through impact storytelling and content creation. In her spare time, Pauline likes freediving, hiking, and swimming in the ocean.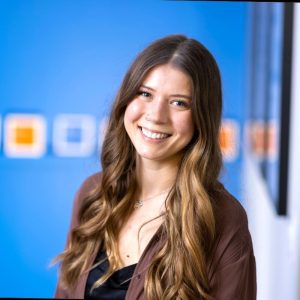 Julie Boyce
Student Energy Career Training Project Coordinator
Julie is a Coordinator for the SECT program, she is passionate about using her Social Work education to work towards energy justice. She believes that by supporting youth through enhancing their skills, raising critical awareness, and advocating for meaningful opportunities, that their lives and the lives of their communities can be positively impacted. In her practice she uses a client centered approach that uplifts youth as resourceful, resilient and experts on addressing the energy transition and related climate crises. When she is not working she is focused on creating safe spaces for community to process environmental grief and mental health due to the climate crises. She can also be found exploring the beautiful Rocky Mountains as she connects to nature through adventure.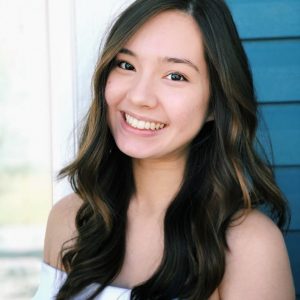 Greta Jang
Design & Media Assistant
Greta has returned to Student Energy as a Design and Media Assistant. Previously working for the organization from 2018-2020 as a Communications Assistant with a focus on Student Energy's social media channels, her role now focuses on project management and graphic design in support of various programs. Greta graduated with her BA in psychology in April, 2021. Outside of Student Energy, she also works as a research coordinator in the Sexuality and Well-being Lab at UBC. Her hobbies include fine art, particularly gouache painting, and yoga.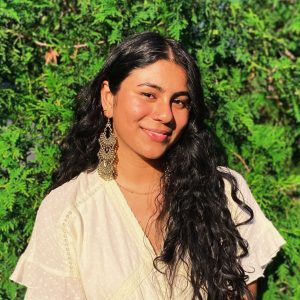 Rodala Aranya
Virtual Partnerships Assistant
Rodala is a settler from Treaty 6 territory which is the traditional lands of the Cree, Saulteaux, Dene, Dakota, Lakota, Nakota, and Métis nations – (Saskatoon) and currently resides on un-ceded Algonquin Anishinabe territory (Ottawa).
Rodala works as the Virtual Partnerships Assistant at Student Energy, where she provides additional support to the Partnerships portfolio. Currently pursuing a Bachelor's degree at Carleton University in Global and International Studies, Rodala is specializing in Global Development with a minor in Economics.
Rodala's passion for climate advocacy and environmental justice began in 2018 when she was awarded a Leacross Foundation scholarship to embark on Student On Ice Foundation's Arctic expedition. Following her trip, she has worked with Youth Climate Lab, a youth-led global NGO accelerating climate solutions, on their communications portfolio. In university, Rodala has served as Vice President of Communications and Media for her Student's Society.
In addition, Rodala has gotten heavily involved with her university's chapter of Engineers without Borders Canada, an international development nonprofit that seeks to address the crucial causes of poverty and inequality in Sub-Saharan Africa. She recently finished a presidential term for the 2020 – 2021 year. This summer, Rodala co-founded Kids4Climate, an inquiry-based virtual summer camp for kids in Ottawa hoping to equip future climate leaders with the basic skills and resources they need to create an equitable, sustainable, and resilient future.
In her free time, you can find Rodala repotting her plants, going on hour-long walks everyday or picking up a new book!
Cherise Gilfix
Systems Assistant
Cherise is the Systems Assistant at Student Energy, where she provides critical support in the areas of administration and HR, keeping the organizational systems up-to-date and running smoothly. She is passionate about the development of sustainable energy systems and is currently working towards a Bachelors of Commerce at the University of Manitoba, where she majors in accounting. After graduation, she is planning to pursue her CPA designation.
Outside of work, Cherise loves to relax with a cup of tea, a lengthy book, and her dogs by her side. She is particularly fond of all things science fiction and outer space.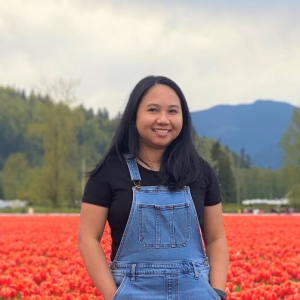 Raiza Mabba Paraggua-Wana
Data Assistant
Rai is the Data Assistant at Student Energy. She is in her final term pursuing a BSc Computing Science degree at Simon Fraser University. She also holds a BSc in Mathematics and Science Teaching from the University of the Philippines Los Baños.
Before joining Student Energy, Rai worked as a Junior Security Engineer (Co-op) at Trulioo. She also joined Let's Solve It!, a mentorship program by Borealis AI, where she and her team developed a web application that predicts COVID-19 hotspots using machine learning models.
Outside of work, you can find Rai learning a new programming language, watching movies, or exploring BC. She loves camping!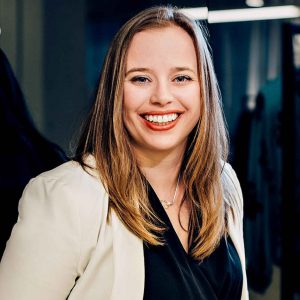 Meredith Adler
Senior Advisory
Meredith Adler is Student Energy's Senior Advisory. She oversees the strategy and operations of the organization as it continues to build a movement of students across the world committed to a sustainable energy future. Prior to taking over this role in 2015, Meredith acted as the Global Community Manager for Student Energy, where she developed the chapters model and managed online content and communities.
Meredith is passionate about community, energy, and strategy. She thrives in dynamic environments and loves to build bridges between solutions and people.
Prior to joining Student Energy, Meredith was Communications Coordinator for Clean Energy Canada where she project-managed the Tracking the Energy Revolution report series and kept all communications trains running on time. Before that, she could be found doing anything from running a youth trail construction crew in the Cascades, to coaching a campus tours team, to working on youth leadership programming in Latin America. A degree in Geography from The University of British Columbia kickstarted Meredith's obsession with energy and environmental policy.
If you can't find Meredith in the office, she's probably off on a mountaintop or hanging off the edge of a rock face somewhere – with her trusty dog Yoshi in tow.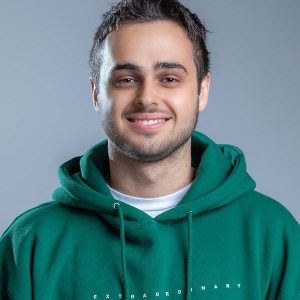 Sam Moorsom
Ventures Content Creation Assistant
Sam is one of Student Energy's Ventures Content Developers. He is currently finishing his final year of study at Western University in pursuit of a degree in Chemical Engineering. Sam is keen on problem-solving, always thinking outside of the box when tackling problems—technical, or systemic.
Sam began as one of the inaugural members of the Western University chapter of Student Energy, where he served as the Vice President of Events—representing both the chapter & organization-at-large at events such as the Canadian Nuclear Association Conference.
Recently, he has just finished a 16-month internship at Eventscape, working as a Project Coordinator. Here he was responsible for the daily operations, monitoring, and control of some of the most cutting-edge architectural assemblies.
Sam has an unrelenting drive to help transition the world to a cleaner, greener economy. He is optimistic that an electrified future will mean a greater quality of living for all—and Student Energy is the place to be to make a difference. Outside of work, you will find him either riding around on one of his various electric bikes, or with his head half-buried in a crate of records.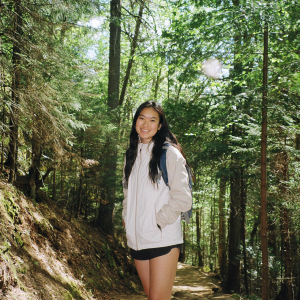 Juliana Xu
Content Creation Assistant
Juliana is a Content Creation Assistant at Student Energy, where she assists in the development and design of content for SE Guided Projects.
In the Fall, Juliana will be entering her final semester of undergrad at McGill University, studying bioresource engineering. She currently resides in Tiohtiá:ke (colonially known as Montréal) but you might find her hopping from city to city over the summer months. With her passion for climate justice and interest in programming, she hopes to work at the intersection of these subjects to find engineering solutions to environmental issues.
After work hours, you can find her on the sand playing beach volleyball, or eating deliciously overpriced food (usually something spicy and meatless).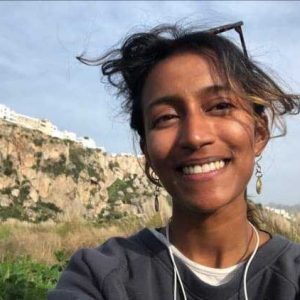 Aarisha Elvi Haider
Space for Youth Assistant
Aarisha has a background in Political Science from the University of British Columbia. She felt there was a disconnect between academia and collective action until she found herself participating in a global seminar in Peru that introduced her to the concept of Rights of Nature. Living and learning from the Kichwa-Lamista community, that experience remains highly influential to her understanding of environmental and climate issues.
This experience inspired her involvement in many grassroots organizing and youth mobilizing–two dearest to her are the Longhouse Dialogues project and Eco Camp at Stanley Park Ecology Society, in which both experiences played an integral role in her understanding of community building, and its importance in the climate justice movement. With an interest in decolonizing policies, Aarisha intends to bridge knowledge gaps with on-going education by collectively learning, story-telling, and inter-cultural dialogues.
In her free time, Aarisha loves to play with her hands upside down, catch live shows, read poems by Rumi, hike in the mountains, and greet all animals on the street.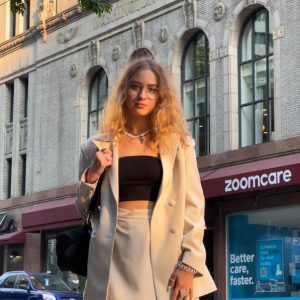 Anastassiya Potapova
Finance Assistant
Anastassiya is Finance Assistant at Student Energy.
Finance specialist from Kazakhstan, who has graduated from Kazakh-German University and wrote her thesis about «Renewable energy project financing on the example of Siemens Kazakhstan LLP». Anastassiya is in her final year at Capilano University, studying Post-Bachelor North American Business Management.
Before joining Student Energy, Anastassiya worked as Business Administration Specialist at Siemens Kazakhstan, where she was responsible for managing costs of the IT department. Volunteered in several Fashion Weeks, organized multiple open events for Green Center, and has written an article in German language that was published in a student newspaper.
In her spare time Anastassiya does sports (skiing, tennis, gym, hiking) and enjoys traveling, film photography, drums, and cooking.
Powered by
Subscribe for news and updates