Board of Directors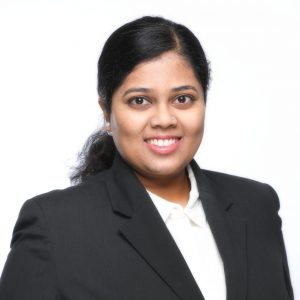 Mrinalini Shinde
Vice-Chair
Mrinalini currently serves as a researcher and Manager at the Environmental Law Center at the University of Cologne in Germany. She is a lawyer by training, with an M.Sc. in environmental sciences, and works at the interface between law and environmental science. Her main areas of interest are international environmental and climate change law; carbon taxes and carbon pricing; and environmental crime, in which she is also conducting her doctoral research.
Her previous role was as a Legal Affairs Fellow at the United Nations Framework Convention on Climate Change (UNFCCC) secretariat in Bonn, working in intergovernmental matters, treaty implementation and capacity-building on climate change law. She specializes in in capacity-building and outreach projects, and has conducted trainings for parliamentarians, policymakers, civil society and students. She will also be teaching International Environmental Law at the Faculty of Law at the University of Cologne in 2021.
In India, she previously litigated cases in environmental law, appearing as an Advocate before the National Green Tribunal, and has advised the climate media non-profit, 'Climate Tracker Inc.' as a Policy Associate.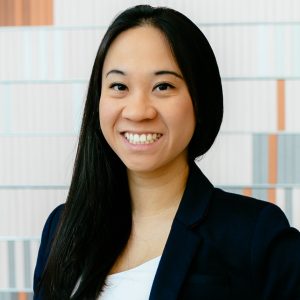 Janice Tran
Director, Co-Founder
Janice is a leader and champion for the clean energy industry across North America, having worked in developing and investing in innovative clean energy projects. She is CEO and Co-Founder of Kanin Energy, a company developing projects that convert industrial waste heat into clean baseload power. Beyond business, Janice lends her expertise to support others. She serves in many trade association groups and Student Energy, where she was an original Co-Founder and a Co-Chair for the 2009 International Student Energy Summit.
Prior to Kanin, Janice was an early employee and Director at Generate Capital, a project finance investment firm that focuses on investing in renewable energy projects. There she built North America's largest portfolio on anaerobic digestions assets. Her role spanned across deal execution, origination, market development and asset management. Prior to Generate Capital, Janice worked at NRG, one of America's largest power producers. Janice was integral in the implementation of their renewable microgrids business line.
Janice is a licensed Chartered Professional Accountant (CPA) in Canada. She also has a Masters of Science in Sustainability Management from Columbia University in New York, where she received an Earth Institute Fellowship. Janice also has a Masters in Accounting from the University of Saskatchewan, and double majored with a BA in Philosophy and BComm in Accounting from the University of Calgary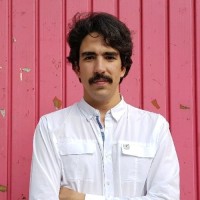 Santiago Espinosa de los Monteros
Board Chair
Santiago is a co-founder and CEO of Toroto, one of México's fastest-growing environmental startups. He has a background in renewable energy engineering and was the chairman of the 2017 Student Energy Summit.
Santiago leads a highly technical team capable of developing emissions inventories, designing mitigation strategies for small and large companies, and executing field operations with objectives such as carbon or water capture.
Since 2014, he has been actively engaging with Student Energy through different roles at our international programs, and he is extremely involved in the Latin American climate change ecosystem.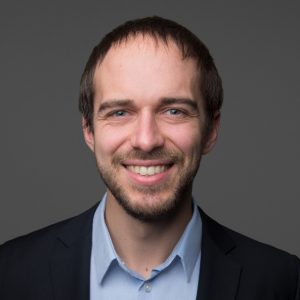 Jochen Cremer
Director
Jochen Cremer is Co-Director of the TU Delft AI Energy Lab and Assistant Professor at Technical University Delft. He leads scientific research of an ambitious, diverse scientific team carrying out cutting-edge international projects. These projects investigate the key technology of artificial intelligence for highly renewable energy system management from a technical, societal and economic viewpoint. Before he was Research Associate at Imperial College London and studied at RWTH Aachen University, CMU, and MIT US after having worked in the chemical and energy industry. Jochen chaired the 2019 International Student Energy Summit and joins the Student Energy board of directors. To the board, he adds an academic perspective sharing the vision of enabling our next generation of energy leaders for accelerating the energy transition.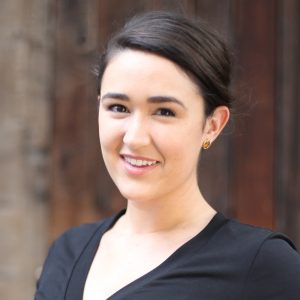 Kristen King
Director
Kristen King is a strategic communications professional with a decade of experience working with nonprofits, foundations and corporations on issue advocacy. She specializes in climate change communications and advocacy and is the Deputy Director of Campaigns and Communications at the We Mean Business Coalition.
Kristen leverages the voice of business to influence international and national climate policy, and to help accelerate the pace toward a net-zero future. She works with some of the world's largest companies that are reducing emissions in line with the 1.5°C goal of the Paris Agreement. Kristen was a lead strategist for the Coalition's most successful advocacy campaign – an open letter to President Biden signed by 408 companies calling for the U.S. to halve its emissions by 2030. Kristen provides communications support across numerous climate change initiatives such as America Is All In, the Business Ambition for 1.5°C campaign, the Climate Pledge and the SME Climate Hub.
Prior to joining the We Mean Business Coalition, Kristen was an Account Director at Fenton, a U.S.-based social change communications agency. She led and supported campaigns that integrated messaging, advertising, media relations, events and digital content – with a focus on climate change, sustainable finance, clean energy, environmental justice and conservation. Some of Kristen's clients included the National Park Foundation, the Wallace Global Fund, Divest Invest Philanthropy, the U.S. Green Building Council and 350.org.
Kristen has a Bachelor of Science in public relations from the University of Florida. She lives in Brooklyn, New York, with her husband William Smith, and enjoys cooking, traveling, nature and the performing and fine arts.
Powered by
Subscribe for news and updates