Board of Directors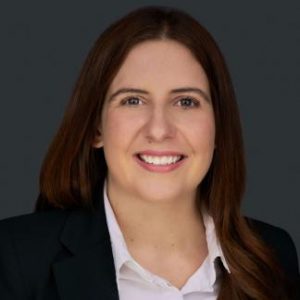 Kali Taylor
Board Chair, Co-Founder
Kali Taylor is a sustainable development professional, with a keen interest in systems thinking, social change, and youth engagement. Kali currently works with the International Institute for Sustainable Development (IISD) in Geneva coordinating action on the implementation of the UN Sustainable Development Goals. Kali is also a member of the newly created UNOG SDG Lab team, representing the NGO viewpoint and providing expertise on systems change and innovation best practice.
Kali is a co-founder and the former Executive Director of Student Energy. She ran the organization for 3 years through its formative years and initial growth stage before taking on the Board Chair position. She has also completed an internship with the Green Growth Knowledge Platform – a joint initiative between the United Nations Environment Programme (UNEP), the Organisation for Economic Cooperation and Development (OECD), the World Bank and the Global Green Growth Institute (GGGI) for advancing the green economy.
In her early career, Kali held numerous positions in the energy industry and independent consulting assignments in areas including business development, project management, CO2 management and triple bottom line performance and innovation improvement. She holds a Bachelor of Commerce degree from the University of Calgary specialized in Energy Management and a Graduate Diploma in Social Innovation from the University of Waterloo.
Kali has received numerous awards for her contributions to the community including the Premier's Citizenship award, the Queen Elizabeth II Citizenship medal. She was named one of Canada's Top 25 Environmentalists under 25 in 2011, one of Calgary's Top 40 Under 40 in 2013, GLOBE's Next Gen Entrepreneur in 2014, an AB Top Young Innovator in 2016, and one of Canada's Top 35 Under 35 Energy Leaders in 2016.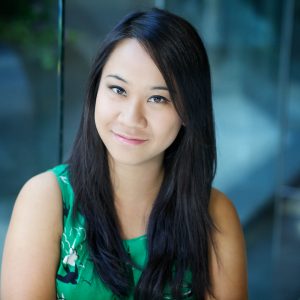 Janice Tran
Vice Chair, Co-Founder
Janice is a green energy enthusiast committed to helping build the world's sustainable energy economy. She was an original Co-Founder for Student Energy and a Co-Chair for the 2009 International Student Energy Summit. Janice is currently an Investment Associate at Generate Capital, where she works to identify and underwrite investment opportunities in the renewable energy and waste-to-value sectors.
Prior to Generate Capital, Janice worked at NRG, America's largest independent power producer, where she focused on building the company's renewable microgrids business. She has also worked with the United Nation's Department of Economic and Social Affairs on designing integrated water, energy and food approaches for government policies in the Middle East and North Africa region.
Janice has a Masters of Science in Sustainability Management from the Earth Institute at Columbia University and a Bachelors of Commerce degree from the University of Calgary. Janice is also a licensed Chartered Professional Accountant in Canada.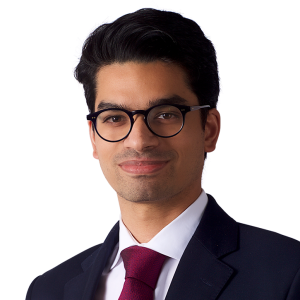 Shayan Najib
Director
Shayan is an English Law qualified solicitor who advises clients on a range of commercial projects and financings – he is currently an Associate in the finance and projects team at a US-headquartered law firm, working in their Dubai office. In this role he represents lenders, sponsors and borrowers on syndicated and bilateral conventional and Shari'a compliant financings, including general lending, project finance, ECA and real estate finance. In addition, Shayan has been involved with several prominent restructurings in the region.
Recognised as the energy hub of Canada, completing his undergraduate education in Calgary exposed Shayan to a realm of energy-industry related endeavours. What continuously stood out was the role of law, the crux of policy, energy, economics and society, and how it is instrumental in business, bridging together key components vital for operations in the energy sector.
Shayan has been involved with Student Energy initiatives in the past, having attended the international summit in Trondheim, including (i) assisting with initial planning of Regional Summits and (ii) the Global Energy Literacy Research Programme, looking at defining energy literacy, players in the energy literacy area and regional differences, in collaboration with an international analytics organisation.
Having lived in Canada, Europe, the Middle East and Asia, Shayan understands the complexities associated with multi-jurisdictional transactions and engaging with global stakeholders, and is looking forward to working with Student Energy and the team, positively working towards youth empowerment in the world of energy.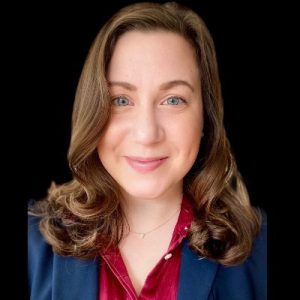 Ashley Pilipiszyn
Director
Ashley leads OpenAI's Developer Ecosystem and Creative Applications Strategy, working with developers to build AI-powered applications that help solve real-world challenges. She managed the Output team and helped lead the launches of OpenAI's research and commercial products including MuseNet, Jukebox, Rubik's Cube, Multi-agent, Image GPT, GPT-3 API, CLIP, and DALL-E. Previously, she was with the U.S. Department of Energy SLAC National Accelerator Lab where she led the design, development, and launch of the Grid Resilience & Intelligence Platform (GRIP), which leverages AI to anticipate, absorb, and recover from grid events like wildfires, ice storms, or cyberattacks. She was selected as a World Economic Forum Global Shaper and served on the Advisory Board of the Partnering to Accelerate Sustainable Energy Innovation project. By 30, she had traveled to six continents, 30+ countries, installed three solar microgrids that electrified one of the most remote villages in the Himalayas, and was accepted into the Inaugural Cohort of the Edmund Hillary Fellowship. Ashley is a member of the 2041 ClimateForce Antarctic Expedition with Sir Robert Swan, The National Geographic Society, and The Explorers Club. Ashley holds a PhD in Engineering from Stanford University and serves on the ICLR and NeurIPS review boards of the "AI for Earth Sciences" and "Climate Change AI" workshops. She earned her Masters from the Graduate Institute Geneva, where she created the world's first Sustainability-Oriented Innovation Index for Airports© and conducted field work in Abu Dhabi, Los Angeles, and Geneva to evaluate municipal sustainability strategies. She received her Bachelors from Indiana University-Bloomington in Human Biology and Neuroscience.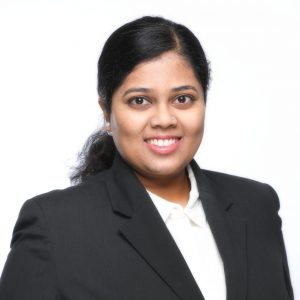 Mrinalini Shinde
Director
Mrinalini currently serves as a researcher and Manager at the Environmental Law Center at the University of Cologne in Germany. She is a lawyer by training, with an M.Sc. in environmental sciences, and works at the interface between law and environmental science. Her main areas of interest are international environmental and climate change law; carbon taxes and carbon pricing; and environmental crime, in which she is also conducting her doctoral research.
Her previous role was as a Legal Affairs Fellow at the United Nations Framework Convention on Climate Change (UNFCCC) secretariat in Bonn, working in intergovernmental matters, treaty implementation and capacity-building on climate change law. She specializes in in capacity-building and outreach projects, and has conducted trainings for parliamentarians, policymakers, civil society and students. She will also be teaching International Environmental Law at the Faculty of Law at the University of Cologne in 2021.
In India, she previously litigated cases in environmental law, appearing as an Advocate before the National Green Tribunal, and has advised the climate media non-profit, 'Climate Tracker Inc.' as a Policy Associate.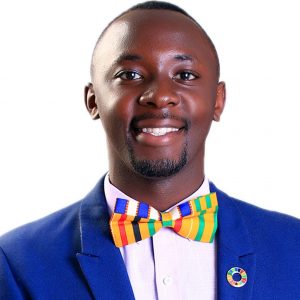 Galabuzi Brian Kakembo
Director
Kakembo Galabuzi Brian is the founder and Executive Director of the Waste to Energy YouthProject and WEYE Clean Energy, a social enterprise that uses waste to energy business as a tool to empower youth and women to break the endless cycle of poverty. He holds a Bachelor of Commerce degree and is currently pursuing an MBA in Energy and Sustainability.
His waste to energy youth project has trained over 800 youth and women, empowering them with skills and equipment to start and run both briquette production units and plastic waste recycling businesses. It is also providing waste to energy cooking and heating solutions to 10 schools, 2 large scale poultry farms and 2 medium-scale industries saving over 1080 trees annually that would have been cut for wood fuel.
His innovative social business models have received both domestic and international recognition, including:
iF Social Impact Prize in 2017 by iF Design Foundation in Germany
Greenprenuers Achievement Award 2018 by the Global Green Growth Institute in South Korea
1st Prize in the African Energy Innovation Competition 2019 by the Nigeria Energy Forum in Lagos.
Commonwealth Young Person of the Year 2020 and Africa & Europe winner for the Commonwealth Youth Award.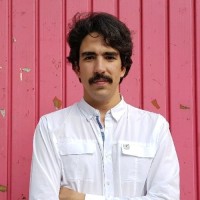 Santiago Espinosa de los Monteros
Director
Santiago is a co-founder and CEO of Toroto, one of México's fastest-growing environmental startups. He has a background in renewable energy engineering and was the chairman of the 2017 Student Energy Summit.
Santiago leads a highly technical team capable of developing emissions inventories, designing mitigation strategies for small and large companies, and executing field operations with objectives such as carbon or water capture.
Since 2014, he has been actively engaging with Student Energy through different roles at our international programs, and he is extremely involved in the Latin American climate change ecosystem.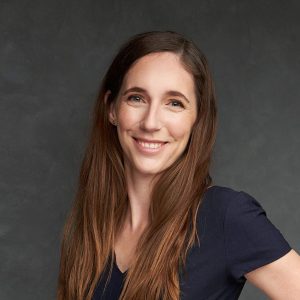 Julia-Maria Becker
Director
Julia-Maria Becker is the Manager of Sustainable Business & Operations for the Royal Bank of Canada (RBC), supporting the implementation of RBC's Climate Blueprint. She holds a Masters in Economics and a Bachelor in International Economics. Her expertise is in emissions reductions policies, corporate procurement of renewables, and stakeholder engagement strategies. She has worked with governments (provincial and national), utilities, industry associations, and companies from across the energy sector. Before joining RBC, Julia was the Alberta Clean Economy Director at the Pembina Institute, leading the Business Renewables Centre (BRC) Canada. Julia has also worked for local and international non-profit organizations, for German and Mexican government institutions, and for academia.
Apart from being on the board of Student Energy, she is on the board of Green Economy Canada, a non-for-profit organization working with businesses across Canada to set and achieve sustainability targets. Julia is fluent in German, English and Spanish and has received various awards for her leadership in transitioning the energy sector.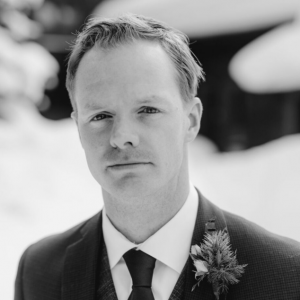 Dan Fipke
Director
Dan Fipke is an energy professional in Alberta's electricity industry, working towards a low-carbon electricity sector and supporting the most significant market reform in over 20 years. He currently works at the Alberta Department of Energy as a Senior Advisor. He previously worked with the Alberta Electric System Operator (AESO) as a Commercial Analyst, tasked with the procurement of operating reserves and other ancillary services to maintain Alberta's reliable electric grid. Previously he worked in Forecasting and contributed to the development of an annual 20-year load and generation forecast. Dan has also worked for AMIS Inter- Ag; an international management firm focused on sustainable agriculture development.
Dan has been an active volunteer with Student Energy since 2008 and was a key member of the inaugural 2009 Summit. He holds a master's degree in Environment and Management from Royal Roads University and an undergraduate degree from the University of Calgary in Political Science and Economics.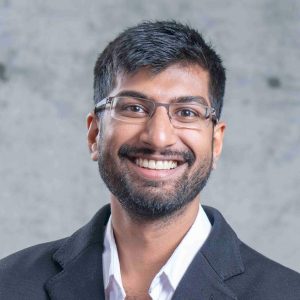 Mihir Desu
Director
Mihir Desu is a clean energy professional focused on youth empowerment, social justice, and designing policy and markets to align incentives with sustainable development. He joined the first cohort of Student Energy global volunteers in 2012, assisting with social media engagement and the 2013 International Student Energy Summit (SES) in Norway. He has been active within the global Student Energy community and was selected to the participate on the Changemakers Panel at the 2015 SES in Bali, Indonesia.
Mihir is currently a Manager in Strategen's consulting practice, where he advises clients on strategies and policies to advance clean energy development. Before Strategen, Mihir worked for Portland General Electric, an investor-owned electrical utility in Oregon, where he managed policy proceedings related to distributed energy resources such as solar, energy storage, demand response, and electric vehicles. He has also worked as a consultant for The Cadmus Group evaluating demand-side management programs for utilities and government organizations. He started his career analyzing energy markets for traders and developers with EnergyGPS.
Mihir graduated magna cum laude from Binghamton University in New York with a Bachelor of Arts in Mathematics.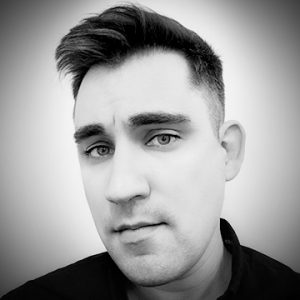 Timothy Hensman
Treasurer
Currently Treasurer of Student Energy, his expertise stems from over a decade of financial work in the non-for-profit sector. Timothy holds a Bachelor of Arts in Anthropology from the University of Alberta and a Chartered Professional Accountant designation. Timothy is an impassioned advocate for both education and science.
Rosie Pidcock
Secretary
Rosie is a business development and marketing professional with a passion for sustainability and renewable energy. She is an eight-year veteran of Student Energy, beginning as Chair of the 2011 International Student Energy Summit (SES) and eventually supporting its expansion overseas to Norway, Indonesia and Mexico. She also created the Changemakers Panel, a platform for outstanding SES alumni to share how they are creating change in the energy industry. She strongly believes in the importance of empowering youth to take action on the energy future they want, and is constantly inspired by the students she is privileged to work with through Student Energy.
Rosie was previously based in Beijing where she managed the Commercial Solar division in China for UGE (a global full service renewable energy provider) and also managed the Built Environment program for the China Greentech Initiative (now part of the Paulson Institute). Most recently she served as Market Development Manager for Intel's cloud computing business with China's largest Internet companies (Tencent, Alibaba and Baidu) based in Shanghai.
Rosie is currently supporting Student Energy with their next phase of growth, including global expansion of the Chapters program. Rosie graduated from the University of British Columbia with a Bachelor of Commerce and speaks fluent Mandarin Chinese.
Powered by
Subscribe for news and updates