Energize: 2021 International Student Energy Summit draws 500+ registrations
Want to watch videos from Energize 2021? Find them on our Vimeo here!
On October 8th, we hosted Energize 2021, this year's International Student Energy Summit! With over 500 registrations, this was our first ever virtual SES – thank you so much to everyone who joined us from around the world. As we can't yet safely gather with our global community, our team decided to transform our flagship biennial event, the International Student Energy Summit, into an entirely virtual summit open to all. Energize used a mix of live digital keynotes, interactive workshops, and curated content to create a day of virtual learning and connection. We also brought back all the best parts of our Student Energy Summits – our youth-led panels!​
Here's a snapshot of what we did during Energize 2021:
​Hosted a total of 24 sessions, including 5 panels and 14 workshops led by young people in Student Energy's network
Featured over 35 speakers with expertise in diverse fields, from entrepreneurship to communications to policy
​Officially launched the bids for hosting SES 2023, for youth who want to bring the Summit to their country. Stay tuned for more on this!
​Featured a Creative Showcase with 10 incredible artworks by @kehlervisions, who is currently working towards a groundbreaking trip to Antarctica – check out her work here.
Hosted a fun virtual photo booth
Changemakers Panel
A Student Energy classic, this year's Changemakers panel featured Student Energy Alumni Andreas Lehner, Mihskakwan James Harper and Ashley Pilipiszyn (moderated by Grace Young), who shared insights and inspired the delegates with stories on their journey to executing their visions for the future of energy.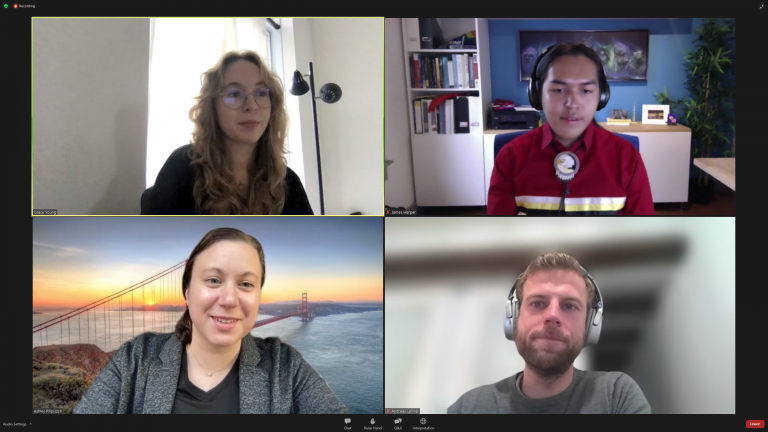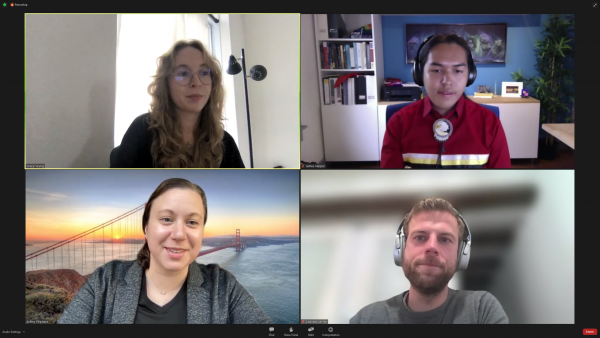 Clockwise from top left: Grace Young (Moderator), Mihskakwan James Harper, Andreas Lehner, Ashley Pilipiszyn.
Unpacking Energy Challenges: What We Can Do To Speed Up The Transition 
"We need to build capacity. A pathway to success for new venture creation, or scaling small and medium-sized businesses in communities that are most marginalized. If we don't invest in the capacity of people, then we're never going to get a just transition." – Sherry Kennedy
Michael Liebreich (CEO and Chairman of Liebreich Associates), Sherry Kennedy (Director of Communications Sustainable Energy for All), and Sharron McPherson (Chief Executive Officer of Women in Infrastructure Development Pty Ltd) joined us in this session to discuss the biggest energy challenges, and provided insights on making an impact in the energy industry.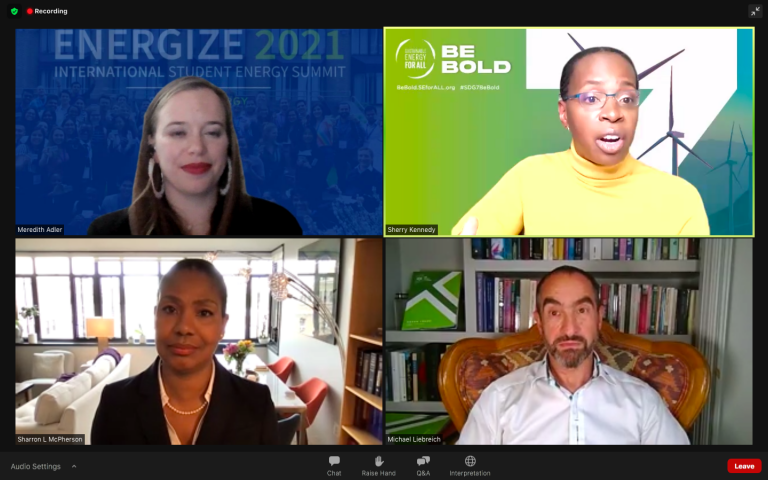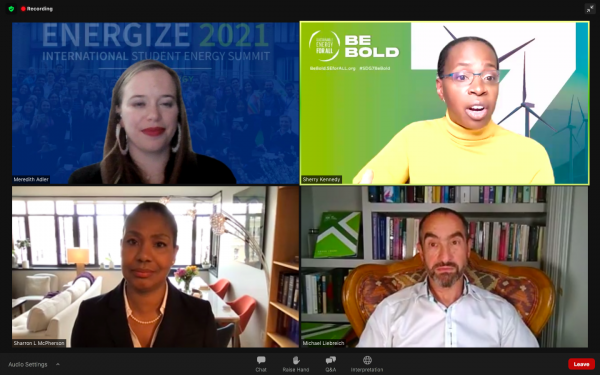 Clockwise from top left: Meredith Adler (Moderator), Sherry Kennedy, Michael Liebreich, Sharron McPherson.
The Global Youth Energy Outlook (GYEO) is the first youth-led research project of its kind to engage over 30,000 young people ages 18 to 30 around the world and share their perspectives on the energy transition. Three of our regional coordinators Arsenii Kirgizov-Barskii, Paola Flores Carvajal, and Nyashadzashe Kunaka on the GYEO Panel also shared initial insights from the survey data, and regional considerations they have uncovered through their work.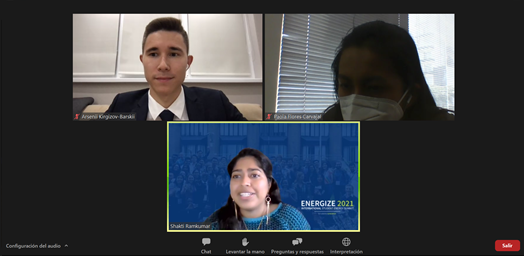 Clockwise from top left: Arsenii Kirgizov-Barskii, Paola Flores Carvajal, Shakti Ramkumar (Moderator)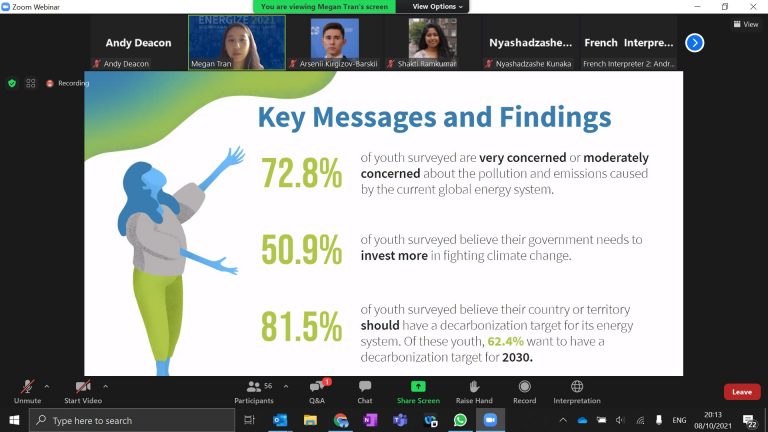 Energize also included a number of youth-led workshops young energy leaders to collaborate, design and proffer solutions to energy challenges.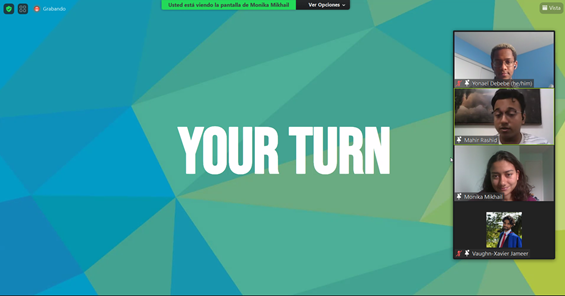 Find the full video recap of sessions and workshops here.
What Next?
We have many engagements and participation in the forthcoming COP26. This includes the official launch event of our youth-led research initiative, the Global Youth Energy Outlook, at the Glasgow Science Show Theatre on November 4th – this event is open to all as it is in the Green Zone. We will also be attending and supporting youth engagement for the SDG 7 Pavilion at COP26, hosted in the Blue Zone (for attendees with accreditation). The program co-hosted by Sustainable Energy for All, the Rockefeller Foundation, and the IKEA Foundation will provide a venue for critical and inclusive conversations on the energy transition and the importance of closing the energy access gap.
Stay tuned on all our social media platforms to receive updates on our engagements!