Meet the Youth Energy Narratives Council
The Youth Energy Narratives Council will explore the status of youth engagement in the climate and energy space through creative storytelling and youth-led research.
The Youth Energy Narratives Council is a team of five young people between the ages of 18 and 30 who will each pick a unique story to explore through creative media — essay, interview, video, and other forms to develop over the course of five months. These young people will make use of supplementary interviews and research with the end goal of producing a creative, actionable, evidence-based set of recommendations for Student Energy's partner organizations in the lead-up to the 2023 Student Energy Summit happening this November and once more in February 2024.
The Youth Council's recommendations are intended to help climate philanthropists better understand youth perspectives and consequently shape their priorities to become more responsive to the needs of youth, as youth are among the most climate-vulnerable groups globally.
Between September 2023 and March 2024, the Youth Council will focus on:
Conducting research, synthesizing their own knowledge, and engaging in Student Energy-led workshops to prepare actionable recommendations for climate philanthropists to effectively engage with young people.
Developing their initial findings and recommendations into a creative story to be shared on the ground at the Student Energy Summit 2023 (SES 2023) in Abu Dhabi; using SES as an opportunity to liaise with other young people and climate and energy leaders on the ground to receive feedback and further improve on and enhance their pieces.
Presenting their recommendations to Student Energy's partner organizations, with support from Student Energy in February 2024, incorporating learnings from SES 2023 in the Council's final set of recommendations.
Meet the 5 Youth Energy Narratives Council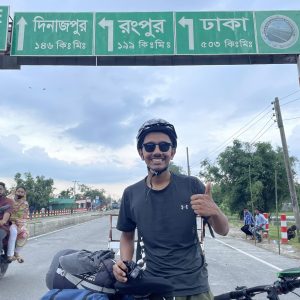 Abul Bashar Rahman
Bashar is an Economics student at the University of British Columbia (UBC) carrying a quiet passion for climate solutions. Hailing from Bangladesh, a nation deeply affected by climate change, he has sought to understand the resilience of his people better.
As a youth delegate at COP27 in Sharm El-Sheikh, Egypt, he noted the disproportionate representation of Bangladesh as compared to the impact of climate change on its people. Passionate about equitable climate solutions, he is utilizing storytelling to advocate for climate-vulnerable communities in the Global South. One of the ways is through a heartfelt project where he cycled across Bangladesh, absorbing tales of hope and hardship. He's also working on an atlas, weaving in stories of change from climate-impacted communities with an emphasis on the Global South.
His dedication has led him to humbly represent Bangladesh, Stories of Change, and UBC through multiple platforms. Bashar hopes to share the stories of those often unheard in the larger discourse on climate change.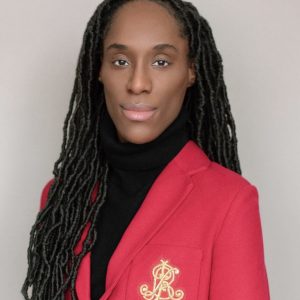 Cathleen Jeanty
Cathleen is currently an Innovation Fellow at The United Nations High Commissioner for Refugees; the Director of Communications at the Progressive Democrats of New Jersey; a Chapter Co-coordinator at Women of Color Advancing Peace, Security, and Conflict Transformation's (WCAPS) New York chapter, a National Climate Fellow at Change the Chamber; and a globally emerging leader for climate action. She is also a United States LCOY delegate, where she will be drafting the 2023 U.S. National Youth Statement on Climate.
In the past, she was a Public Information Editor at the United Nations Interim Security Force for Abyei, an Obama Organizing Fellow, and the Assistant Media Coordinator at the Campaign for a National Presidential Youth Council. She has been a youth delegate at various summits at The World Bank, The United Nations, NATO, and The International Monetary Fund.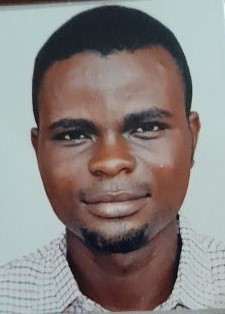 Adebambo Micheal
Micheal is a dynamic renewable energy professional driven to expand energy access and sustainability in marginalized communities. Hailing from Nigeria, he earned his B.Sc in Physics from the Federal University of Agriculture Abeokuta. His undergraduate studies and thesis project focused on solar energy applications.
Micheal is passionate about driving innovation in clean energy technologies to uplift lives in underserved areas. He has hands-on experience as a solar technician and installation engineer designing and deploying solar PV systems to electrify homes, businesses, and villages. He also participated in STEM education outreach initiatives and drug abuse prevention programs.
He aspires to pioneer affordable clean energy solutions, advance renewable energy adoption on a national scale, and train youth to lead sustainability efforts across Africa.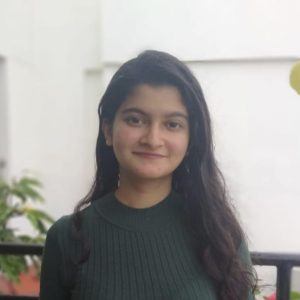 Anushka Nagle
Anushka is a final-year Architecture student on a transformative journey driven by a passion for sustainability and a curiosity about innovative ecological technologies and materials. Her dedication extends beyond the classroom as she actively seeks opportunities to collaborate with a diverse global community of like-minded individuals.
Her mission is crystal clear: she is driven to bridge the gap between theory and practice, leveraging the collective wisdom of professionals worldwide to tackle common global challenges. 
She aims to unite people together towards a greener, more sustainable future—a journey where architecture and ecological consciousness converge to reshape the world for the better. She believes that together, we can embark on a voyage of exploration, innovation, and the practical application of sustainable solutions in our daily lives.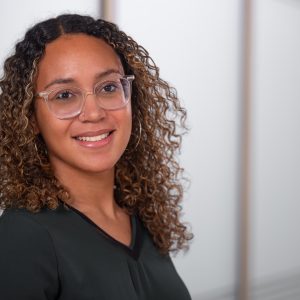 Amanda Nogueira Moreira de Souza
Amanda is a Black Brazilian woman raised in a favela in Rio de Janeiro, Brazil. At the age of 17, she received a full scholarship to study for two years at United World College (UWC) ISAK in Japan, where she concluded her high school education. A first-generation student and the first person in her family to live and study outside of Brazil, she is now a junior at Macalester College in Minnesota, where she is pursuing a double major in Political Science and Environmental Studies.
In all three countries Amanda has lived in — Brazil, Japan, and the US, she dedicates herself to working for equity, racial justice, and Indigenous rights. She participated in Black Movements, founded a Diversity, Equity, & Inclusion (DEI) committee in Japan, and currently works to empower Afro-Latinos in the United States.
She has a range of experiences – from sailing for a month from Hawaii to California where she researched plastics and how they disproportionately affect Indigenous communities, to becoming an intern at the Great Plains Institute in Minnesota during the 2023 legislative session where she advocated for clean transportation, to becoming an intern at The Nature Conservancy in Minnesota where she crafted an inventory of tribal engagement and created a best practices guide on how the organization can conduct work with tribal nations.
During the summer of 2023, Amanda received a full scholarship to participate in the Youth Assembly through the Climate Entrepreneurship Package held by the New York University (NYU). She had the opportunity to celebrate International Youth Day at the UN headquarters in New York and participate in a series of workshops on climate change. Recently, she interviewed Hindou Oumarou, Chadian Environmental Activist and Geographer, for the ActNow film which will be showcased in the upcoming COP28.