Guided Project Shames Mountain
OVERVIEW
We are a team of students taking part in the Student Energy Guided Projects (SEGP) program. SEGP provides post-secondary students with the training, mentorship and funding needed to develop clean energy projects in their communities. Through this program, our team is developing a solar energy project at Shames Mountain and is seeking funding to support the installation and purchase of infrastructure.
If you're interested in learning more about this project or would like to support it in any way, please connect with our team at segp-shamesmtn@studentenergy.org.
TEAM
Our team grew up together in Northwestern BC where we developed a passion for the outdoors  and the beauty of our natural environment. Pursuing that passion and a desire to sustain the natural wonders for future generations, we worked together in starting and running a small apparel company called Step3 Project to fundraise for sustainable energy infrastructure projects. This passion has continued along our journey through post secondary education and represents itself in our love of outdoor activities like biking, skiing, hiking, and campfires!
Mackenzie Walker


Environmental Science

Tristan Walker


Sustainable Energy

Gavin Anderson


Geological Engineering
Mackenzie Walker

Environmental Science
Tristan Walker

Sustainable Energy
Gavin Anderson

Geological Engineering
PROJECT JUSTIFICATION
The Shames Mountain ski hill is located 15 minutes west of Terrace along highway 16, up a 13 km forestry road. The hill is unique in that is is community owned and operated under a co- operative format, serving three communities in the area; Terrace, Prince Rupert, and Kitimat.
Due to the remote nature of the hill, it relies on diesel generators for power. There is a caretaker that lives at the hill and an old, out of date solar system to provide them with power necessary for their basic needs. When this system is not sufficient, or when it fails the diesel generators must be turned to provide power.
Our project – to replace and upgrade the solar equipment with new technology will allow the caretaker to meet their needs without having to use diesel fuel. It will also allow the Hill to operate without diesel during times of low usage such as overnight or on non-operational days. This will reduce the diesel consumption at the hill which will not only save costs but also greenhouse gas emissions. These cost savings will be passed directly to community benefit as they will allow the Hill to invest in other areas to stay open.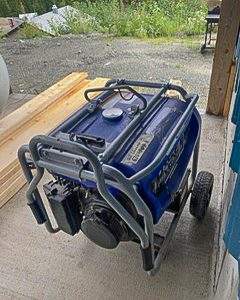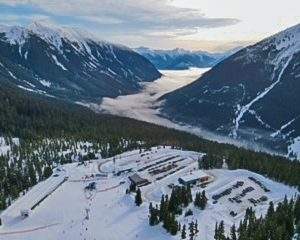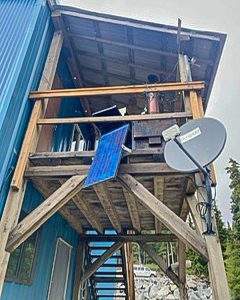 HOW YOU CAN HELP
This project is going to involve many facets including electrical contracting, labour, fundraising, and community spirit! Should you be interested in supporting our project, please send our team an email at segp-shamesmtn@studentenergy.org with your availability to discuss this project further over a video call.
Powered by
Subscribe for news and updates