Guided Project UNIVERSITY OF CALGARY
OVERVIEW
The ELCE UCalgary team is looking to expand its positive impact and implement accessible clean energy options for students at the University of Calgary. The Outdoor Solar Charging Hub project aims to display the viability of small-scale, off-grid solar energy systems on campus. The hub will provide electricity from solar panels and allow students to sit inside to charge their personal electronic devices.
The Outdoor Solar Charging Hub is envisioned to advance renewable energy initiatives on campus and provide ELCE UCalgary members with experiential learning and project management skills. The project will provide an opportunity for ELCE UCalgary club members to learn about solar PV systems while designing and constructing the Outdoor Solar Charging Hub.
CURRENT DESIGN
The Outdoor Solar Charging Hub is designed to charge two laptops simultaneously for 8 hours; this would require an energy output of 1,096 Wh/day and power output of 0.274 kW. The solar power system will be sourced from a commercial solar panel kit available from one of Calgary's local retailers.
The Hub will be constructed primarily out of cedar wood framing, one solar panel, and a sealed compartment for all electronic components. The battery will be insulated at the front of the hub and will be used to charge the devices via an outlet and to power LED lights. The interior of the hub will have a built-in bench and table for users to easily sit inside. It will not be operational in the winter to maintain the longevity of the battery and will be placed (not mounted) on concrete.
To ensure the project meets any safety requirements to be operational, the ELCE UCalgary team is seeking a professional contractor with licensed and certified professionals to design the hub's main structure. The team is also looking for a licensed and certified electrician to install all the electrical components for the solar power system. A conceptual rendering of our current design has been provided below as an idea, and the team welcomes any alterations or suggestions from industry experts.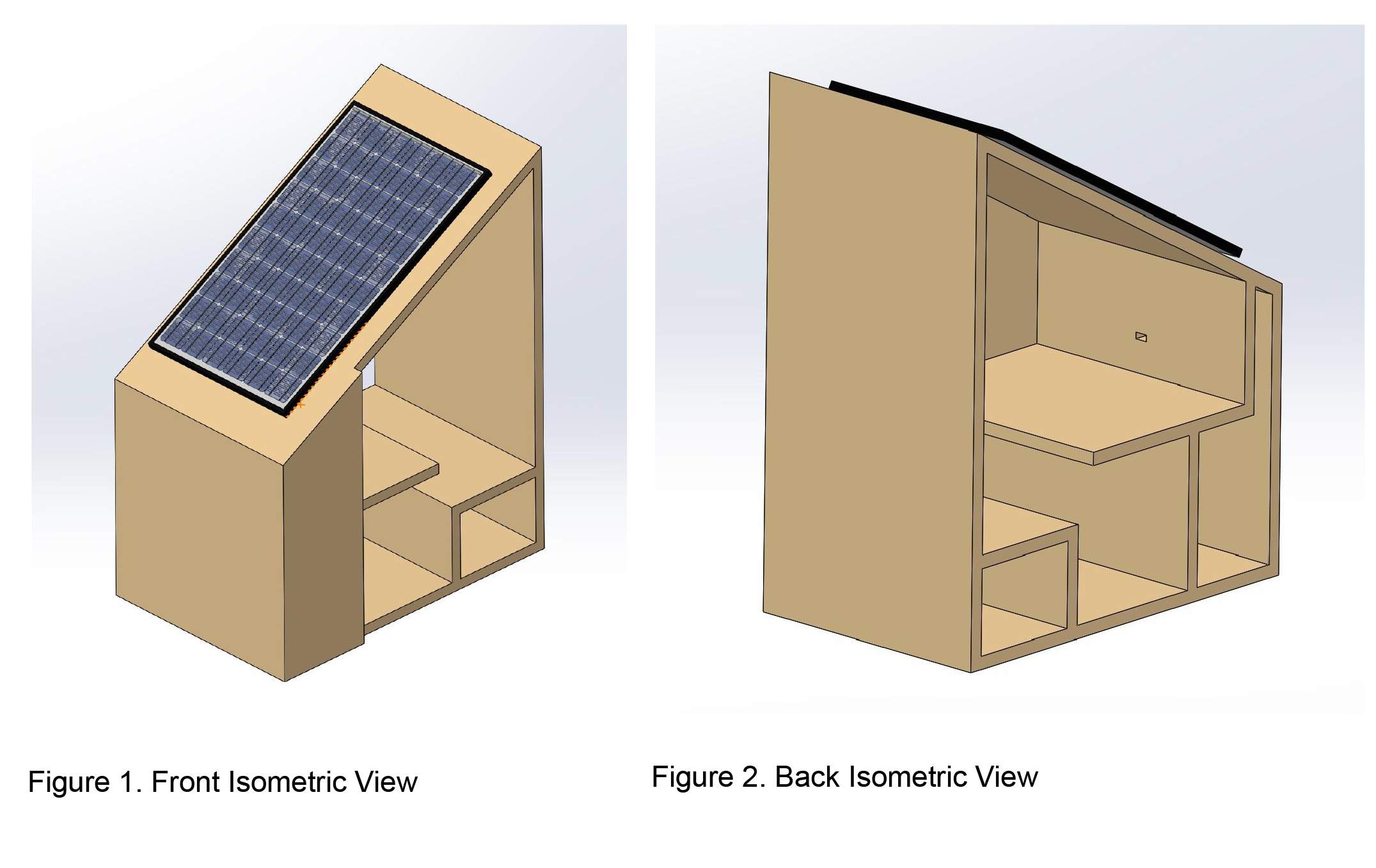 Powered by
Subscribe for news and updates