SevenGen 2022: The Power of Kinship Summit Recap
SevenGen 2022: The Power of Kinship took place on September 8-11, 2022 at the Whitecap Dakota Nation, Saskatchewan, Canada. The summit had over 160+ delegates coming from all across different provinces and territories of Turtle Island collectively gathering together in an inclusive and interactive environment. An array of discussions and workshops, including an Innovation Jam and breakout room-style discussions, encouraged collaboration amongst delegates, speakers, government officials, and industry leaders towards problem-solving and program building in the clean energy and climate sector. The summit included government officials and industry leaders actively taking part, including Aluki Kotierk (President of Nunavut Tunngavik Inc.), Georgina Jolibois (Mayor of Northern Village of La Loche), and Larissa Crawford (Founder and Managing Director of Future Ancestors).
"Our goal for the SevenGen summit is to engage, inform, and empower delegates to build capacity, build confidence, and build a community that will drive individuals or groups to carry forward their ideas beyond the summit." -SevenGen 2022 Council
The Power of Kinship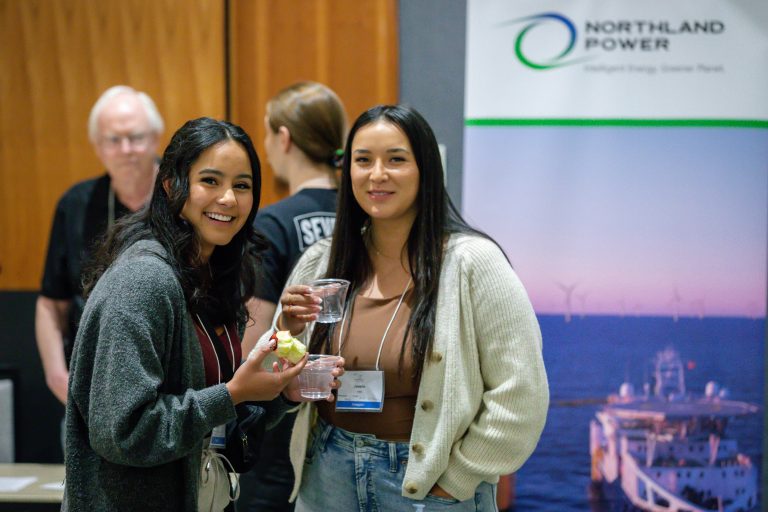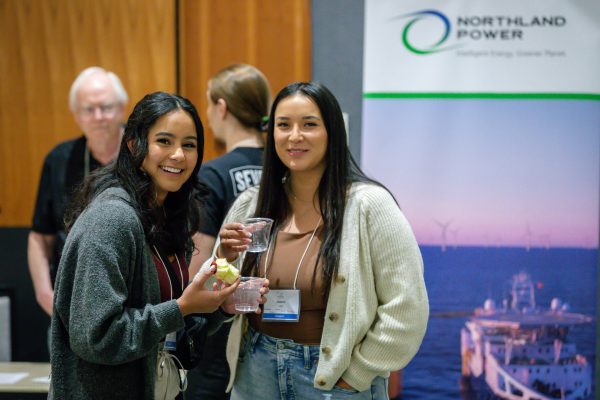 This year's theme focuses on the 'Power of Kinship'. Kinship revolves around a sense of belonging and right from birth that Indigenous Peoples have carried through many generations. This value has been echoed throughout the summit, creating spaces for Indigenous youth to be involved through capacity building, program development, mentorship, and advocacy. Panel sessions, discussions, and workshops provided a space to explore and reflect on those kinship connections, not only focusing on collaboration between all kin, but also our kinship within ourselves and with the land.
"As we progress with the goal of empowering and inspiring future Indigenous leaders and changemakers, our energy kin evolves. We want to create a shared future where we can live in a reciprocal relationship with our human and non-human kin."-SevenGen 2022 Council
SEPTEMBER 8: ImaGENation Wanuskewin Tour and SevenGen 2022 Summit Opening Ceremonies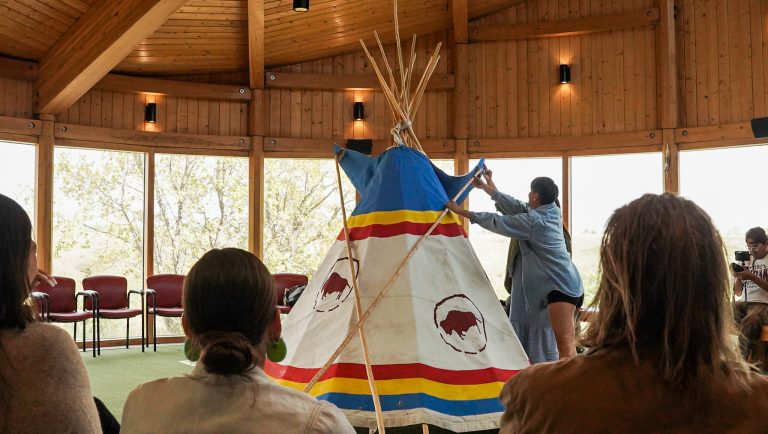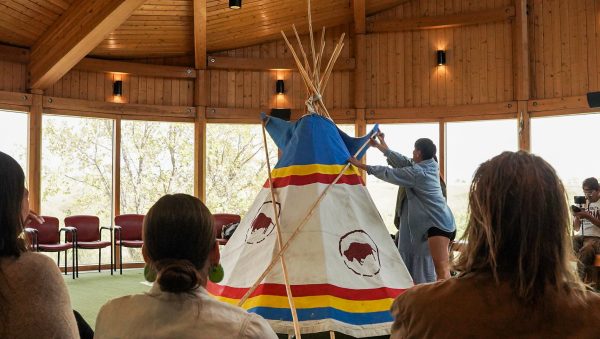 The 2021-2023 ImaGENation Indigenous Youth Cohort went on a tour to the Wanuskewin Heritage Park along with ImaGENation Program Manager Alexandra Thomson, ImaGENation Program Coordinators Justin Pelan, and Ray Burrage-Goodwin. The group's tour featured learning about the elaborate history of the Plains Indigenous Peoples who have lived in the area for thousands of years, including a native plant walk and a guided tipi teaching session.
SevenGen 2022's opening ceremonies featured a grand entry including the announcement of the summit's dignitaries. Aly Bear welcomed the night with a keynote address, followed by a Leadership Panel featuring SevenGen Council members Mihskakwan James Harper, Danielle Kehler, and Shana Southwind, and ImaGENation Program Manager Alexandra Thomson.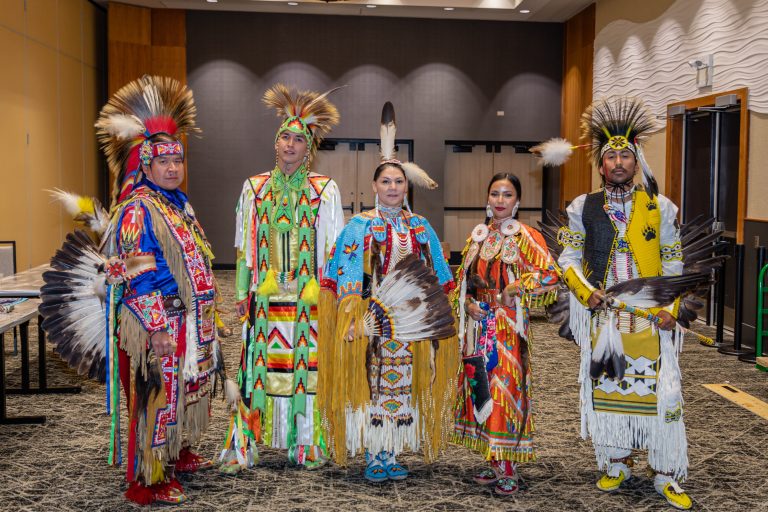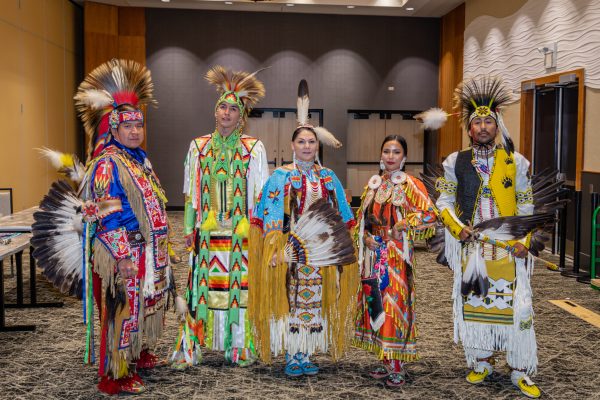 SEPTEMBER 9: Leadership & Governance Panel, Partnership & Kinship Panel, Innovation Jam
Day 2 of the summit started with Tom Benjoe, an Indigenous leader in the field of business, as the keynote speaker. He encourages youth to be comfortable with their own skin and shares that he takes great pride in making sure Indigenous Peoples are being supported in the field of business.
The Leadership & Governance Panel follows shortly after, with SevenGen 2022 Co-Chair Jordyn Burnouf leading the conversation. The panelists include Nunavut Tunngavik Inc. President Aluki Kotierk, Mayor of Northern Village of La Loche and former Member of Parliament Georgina Jolibois, Assembly of First Nations (AFN) Senior Policy Advisor Graeme Reed, and Strategic Lead for Nation Building at Vuntut Gwitchin Government Jordan Peterson. This panel highlighted that systems of kinship and making spaces for Indigenous Peoples should be kept in mind by our leaders.
The Partnership & Kinship panel is led by SevenGen Council member Mihskakwan James Harper, with panelists Taylor Behn-Tsakoza of Executive Member of the National Youth Council (AFN), Heidi Dixon of SunCor, Larissa Crawford of Future Ancestors, and Darrell Brown of Indigenous Clean Energy (ICE). The panel talked about the power of kinship and how engaging the community encourages Indigenous youth to participate in the transition to an equitable and sustainable energy future.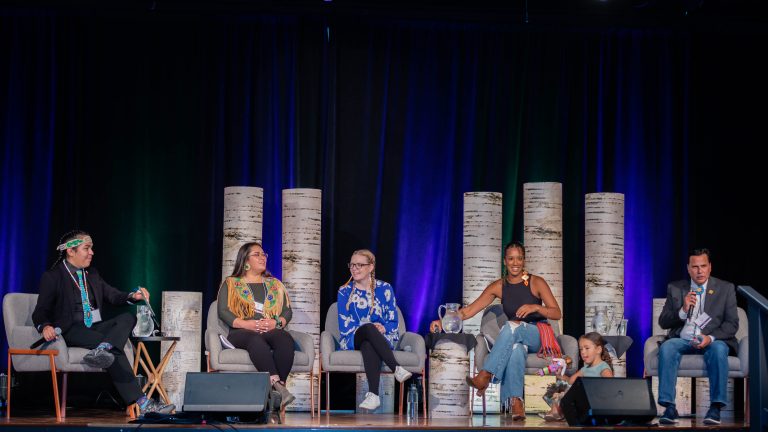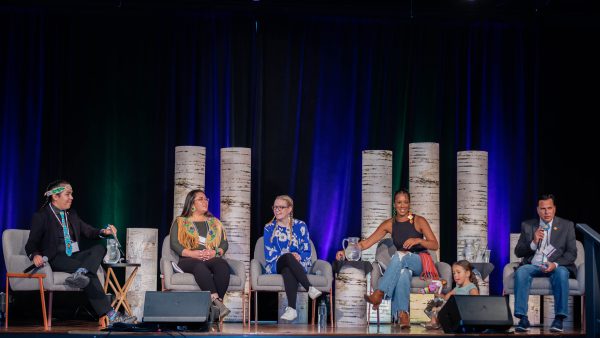 The Innovation Jam gave space for the delegates to pitch and develop their ideas for clean energy projects in the Indigenous landscape. Through this, we were able to hear and witness the diverse ideas youth want to contribute to the growing clean energy transition.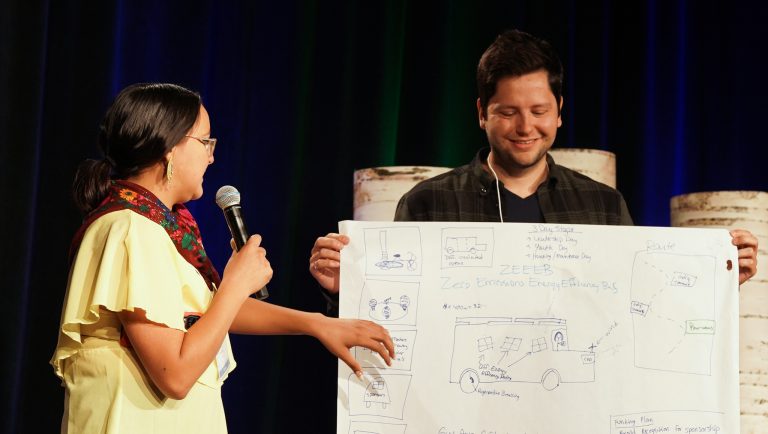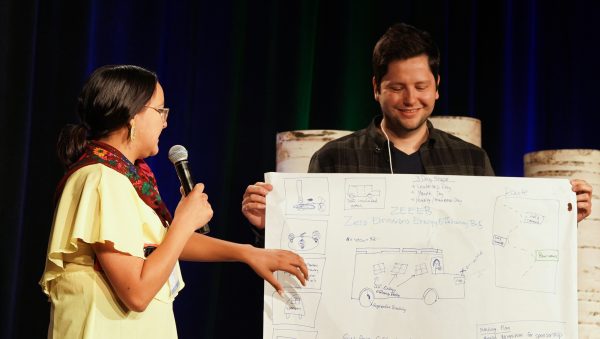 Keynote speaker Randy Herrmann, Director of the Engineering Access Program at the University of Manitoba, talked about Indigenous cultures and the innovations they forged through time. He highlighted the sustainability of Indigenous design.
"Indigenous peoples manage entire landscapes and entire ecosystems, and thinking about their neighbors as they did. The components of Indigenous design is inherently sustainable." – Randy Herrmann, Director of the Engineering Access Program at the University of Manitoba
SEPTEMBER 10: Finance Panel, Workshops, and Closing Ceremonies
On the final day of the summit, our keynote speaker Shannin Metatawabin, ICD.D, CEO of the National Aboriginal Capital Corporation Association (NACCA), talks about Indigenous gifts as a source of power. This is followed by a panel discussion on Finance led by SevenGen 2022 Co-Chair Nathan Kaye. the panelists include industry leaders Phillip Ducharme of the Canadian Council for Aboriginal Business, Conrad Young of Raven Trust, Shannon Metatawabin, ICD.D, and Eryn Stewart of Indigenous Clean Energy (ICE).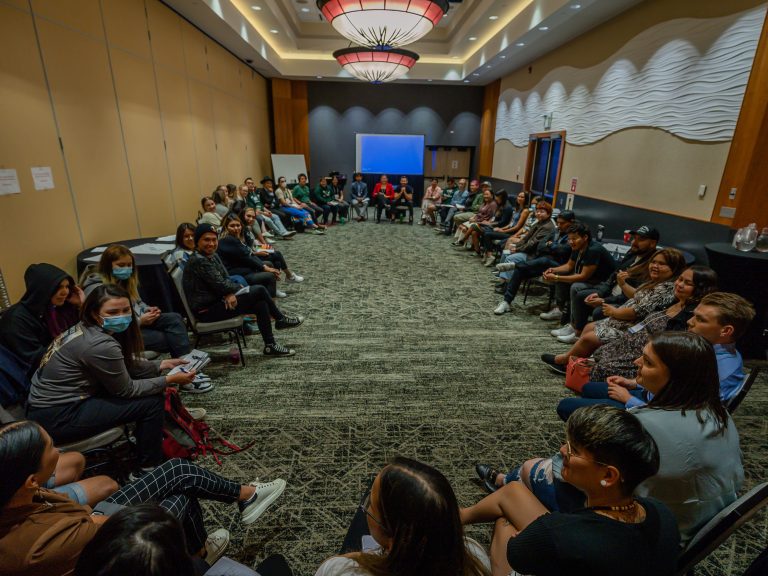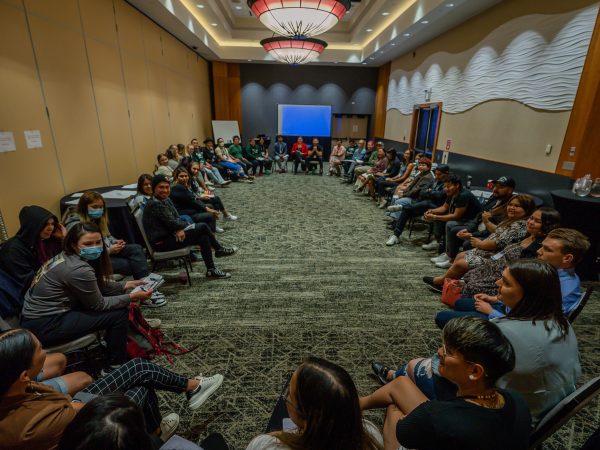 Delegates joined in workshops with 4 areas of interest, including Community & Energy, Water & Energy, Food Security & Energy, and Energy Careers. Delegates actively participated in breakout rooms with their areas of choice.
SevenGen 2022: The Power of Kinship
The event was organized by the SevenGen Indigenous Youth Energy Council and Student Energy.
Watch the highlight video here.