Letter from our board chair and executive director
Dear student energy community…
Through the highs and lows of this rollercoaster of a year that was 2021, we at Student Energy feel lucky to get to witness, support, and be inspired by the passion and resilience of Student Energy's global community. Young people around the world have consistently demonstrated their determination to work on climate solutions. The milestones and progress that Student Energy's network was able to achieve this year are a testament to that statement.
Around the world, young people are excited about the potential to work in energy and be part of climate solutions. Yet, they still face disproportionate barriers to being able to start their career or launch their first business. To do our part to close this gap and do our part to achieve SDG 7, Student Energy launched the Solutions Movement, our UN Energy Compact. Our goal is to mobilize $150 million to provide coaching, mentorship funding and training for 10,000 youth-led energy projects by 2030.
Young people are currently an overlooked climate solution. We have the opportunity to support them in becoming the professionals, entrepreneurs, and community members the world needs to achieve a sustainable energy system.
In 2021, we were thrilled with the progress of our community in delivering on this work. Leveraging this momentum, Student Energy was able to grow as an organization and support over thirty staff and associates around the world working to scale our Programs Ecosystem. This not only allows more youth to be positively impacted by our programming, but also provides us the opportunity to directly learn from the young people we are working to serve. This year, we were able to engage double the number of teams in the Student Energy Fellowship, welcome twelve new university chapters around the globe, support the SevenGen Council in their next phase of growth, incorporate the recommendations of our intersectional equity taskforce, and plan the launches of two new programs: Ventures and Career Training. This growth allows us to take deliberate action on youth empowerment in the energy system in the areas that need it most.
One of the accomplishments we are most proud of is the launch of the Global Youth Energy Outlook. Working with over 40,000 youth globally, we addressed the large data gap that exists on mapping out what young people want from the energy transition and how they want to work with governments, companies, and organizations to make it happen. With over 82% of young people globally saying they would vote for a politician based on energy policy, it's clear that the transition has an incredible force of champions we need to support in order to accelerate change.
In 2022 and beyond, Student Energy will continue to grow our programs to a scale that allows us to provide young leaders with the capacity they need to drive change. We will remain committed to the goals of the Solutions Movement and actively include youth in our decisionmaking processes as we progress towards a sustainable, equitable energy future.
As you read through this report, we hope that you will also be inspired to join a Student Energy program or become part of the support system working leveraging intergenerational collaboration to deploy the solutions we all need.
STUDENT ENERGY PROGRAMS
With the success and growth of Student Energy Programs in 2021, we have spent a lot of time reflecting deeply on the Programs space and its impact. To create a long-term sustainable model for our programs, we need to shift how we think about them. In the past, we have viewed our programs as individual streams that our network can participate in, build skills, then move on to impact the industry. However, our programs' success and increasing demand have inspired us to prioritize continuous engagement with Student Energy and consider a holistic ecosystem approach. As we evaluated this organic growth of our organization and individual programs in 2021 we were able to identify the skills and resources our network required to continue their journey as energy leaders and begin their careers within the energy space. Based on our evaluation we have designed and built out new programs, housed within our Programs Ecosystem, targeting youth at different stages of their energy careers and allowing for long-term engagement with Student Energy.
In my six years with Student Energy, I have witnessed the organic growth of our programs and the increasing scale and diversity of the projects our network is taking on. This expansion of program offerings has been a natural evolution driven by our network's dedication and desire to participate in multiple Student Energy Programs. Increasing our specified program offerings in 2021 allowed alumni from one program to move into another, growing their skillset and community.
Over the years, I have witnessed alumni's sense of ownership and deep connection to Student Energy programs. With a network of 50,000 youth from around the world, it is evident this connection to our network has inspired alumni to return to run programs as Student Energy staff, co-create new offerings, provide mentorship, and continue expanding their capacity as change agents. This sense of community ownership results in hands-on programming centring empowerment, human connection and peer-to-peer knowledge sharing – making Student Energy's Program's Ecosystem truly unique.
We are closing out 2021 with deep gratitude for our network, and a buzz of excitement over what's to come next. Despite the adversity this year brought, our network continued to show up and create an incredible impact in accelerating the world to a sustainable and equitable energy future. With new programs being added to the ecosystem in 2022, we can't wait to see what more we can accomplish
together.
The Solutions Movement
At the High Level Dialogue on Energy in June and at New York Climate Week in September 2021, we announced our new EnergyCompact: Launching the Solutions Movement! Our youth-led EnergyCompact aims to raise $150 million by 2030 to directly support the launch of 10,000 youth-led clean energy projects, in order to achieve SDG7.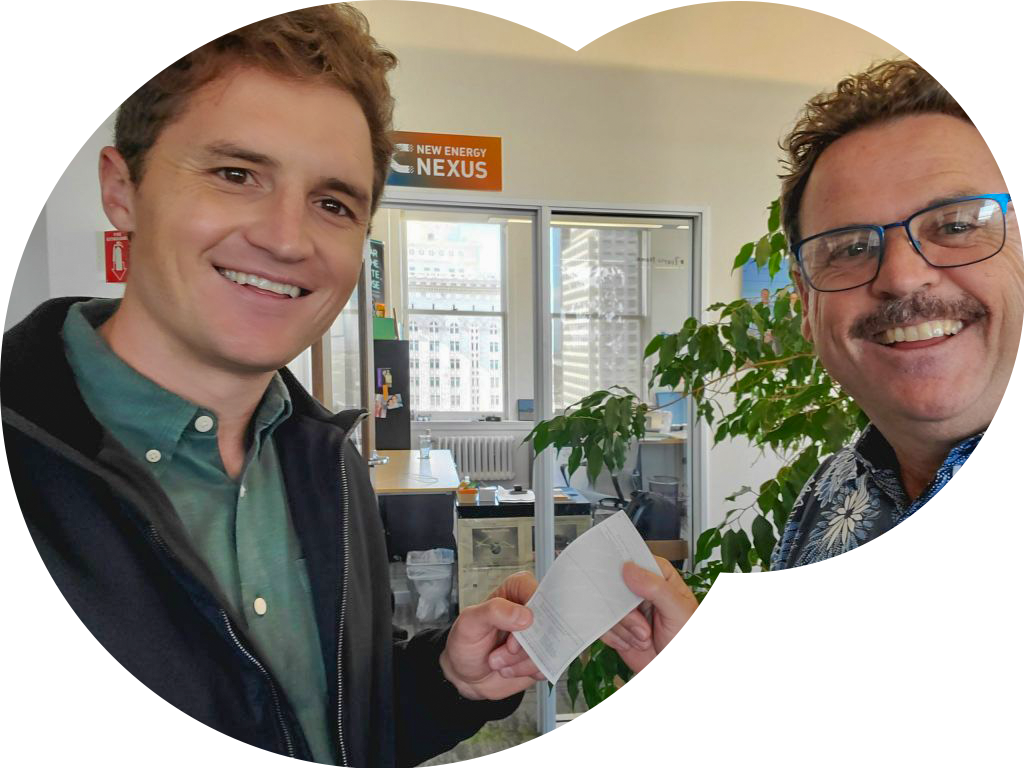 We are excited to welcome New Energy Nexus and the Danish International Development Agency (DANIDA; Ministry of Foreign Affairs of Denmark) as our first partners. We look forward to laying the groundwork for exciting upcoming international collaboration
$1.3 Million
raised to date
Global Youth Energy Outlook
On November 4, 2021 at COP26 in Glasgow, Student Energy released initial insights from the Global Youth Energy Outlook.
Intersectional equity task force
The purpose of the Intersectional Equity Task Force is to evaluate Student Energy's external and internal policies and practices, and build permanent accountability mechanisms within the organization's Board, staff, and volunteers.
se global network
Mark Cheung

China
Danielle Nicolardi

Canada
Shradha Pandey

India
mauricio manuel canto romero

Mexico
jeremiah thoronka

Sierra Leone
rhythima shinde

Switzerland
staff members
Shakti Ramkumar

Director of Communications & Policy

shakti@studentenergy.org
helen watts

Senior Director of Global Partnerships
Grace Young

Alumni & Community Manager
Sean Collins

Director of Applied Learning
Timothy Hensman

Director of Finance
se global network
staff members
Shakti Ramkumar

Director of Communications & Policy

shakti@studentenergy.org
helen watts

Senior Director of Global Partnerships
Grace Young

Alumni & Community Manager
Sean Collins

Director of Applied Learning
Timothy Hensman

Director of Finance
What we've learned
Globally Accessible Programming: As we expand our program offerings, we aim to make the opportunities in the energy transition accessible to all young people. Some steps we have taken to design globally accessible programs include making them cost-free for youth to access, making virtual learning modules mobile and offline- friendly, and offering completion certificates for programs. Another important recommendation we will be exploring is to offer our programs in multiple languages, particularly in Spanish and French as those are the most commonly spoken languages in our network after English. One way we have improved language accessibility is by bringing on program coordinators who can check in with global youth teams in their preferred language. In 2022, we aim to translate some core outreach materials, and build in localization costs into program delivery plans.