By Kate Kerrane
March 4th and 5th marked the second and now annual Alberta Student Energy Summit. Students from all around the province and beyond came together in Calgary to debate and discuss the energy future of Alberta. Students from Mount Royal University, the University of Alberta and the University of Calgary along with the Student Energy team helped organise and coordinate this fantastic event. 
The event kicked off in Calgary where students and professionals came together to network and socialize at the Barcelona Tavern. Spirits were high and all were in anticipation of the summit ahead. Student Energy also gave away a bursary to the International Student Energy Summit 2017, which will be held in Merida, Mexico. 
Bright eyed and bushy tailed, students filed into the Telus Spark the next morning for a day of learning and action to help shape what they believe the future of Alberta's energy will look like. 
Meredith Adler (Student Energy's Executive Director) warmed up the crowd with a powerful and stimulating speech motivating the students to excel and become energy leaders of the future. MLA Sandra Jensen then gave welcome to the attendees from the government.  
It was then time for the first panel. The students of the University of Alberta coordinated the panel " Carbon Policy and Innovation". The variety and knowledge of the panelists was eminence and moderated exquisitely by the University of Alberta's very own Nathan Cannataro. The panelists included: Simon O'Brien and Independent Advisor, Christina Seidel Executive Director Recycling Council of Alberta, Richard Adamson from Shell Carbon Quest and Julia-Maria Becker from the Pembina Institute. 
The panel was followed by lunch, sponsored by ATCO. 
The day continued with a second panel, coordinated by the students at Mount Royal University. The panel focused on "Youth in Action" and successful entrepreneurs from Alberta shared their stories with the crowd and gave them valuable insights into the world of start-ups along with tips and tricks on how to be successful in the energy space. Sophia Trim brought her wit and charm in moderating the panel which included: Apoorv Sinha (Carbon Upcycling), Kelcie Miller-Anderson (Founder MycoRemedy), Timothy Lipp (President and Co-Founder Project Stroke) and Paul Shumlich (Founder Deepwater Farms). 
The final segment of the day saw the University of Calgary leading a workshop on how to "Diversify Alberta's Energy Economy". Students brainstormed the contributing factors and then came up with amazing solutions which could lead to and aid diversification. 
Before it was time to say adieu, two more lucky Students won bursaries to the International Student Energy Summit 2017, in Merida, Mexico. Lucky them!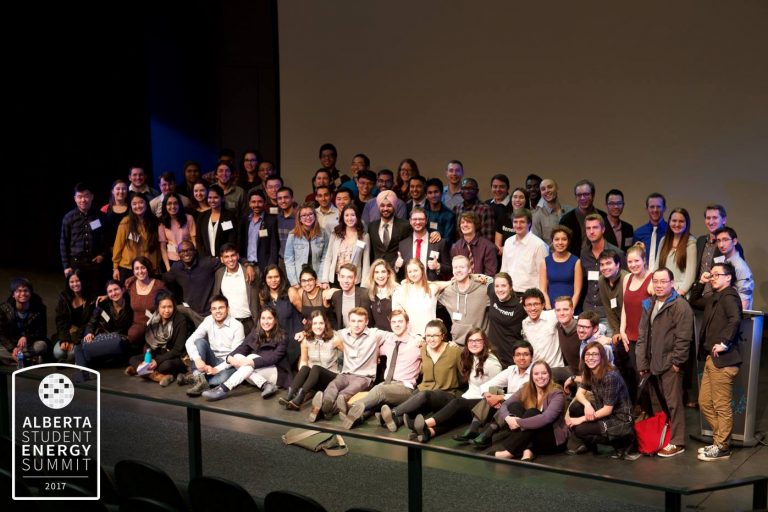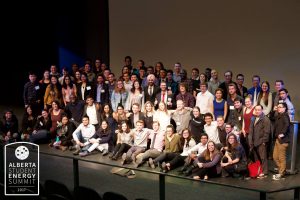 Some of ASES 2017 organising committee, attendees and Student Energy Team
We hope to see you all later this year in Mexico at SES 2017, and we look forward to another successful and inspiring Alberta Summit in 2018