Chapter Spotlight: Shradha Pandey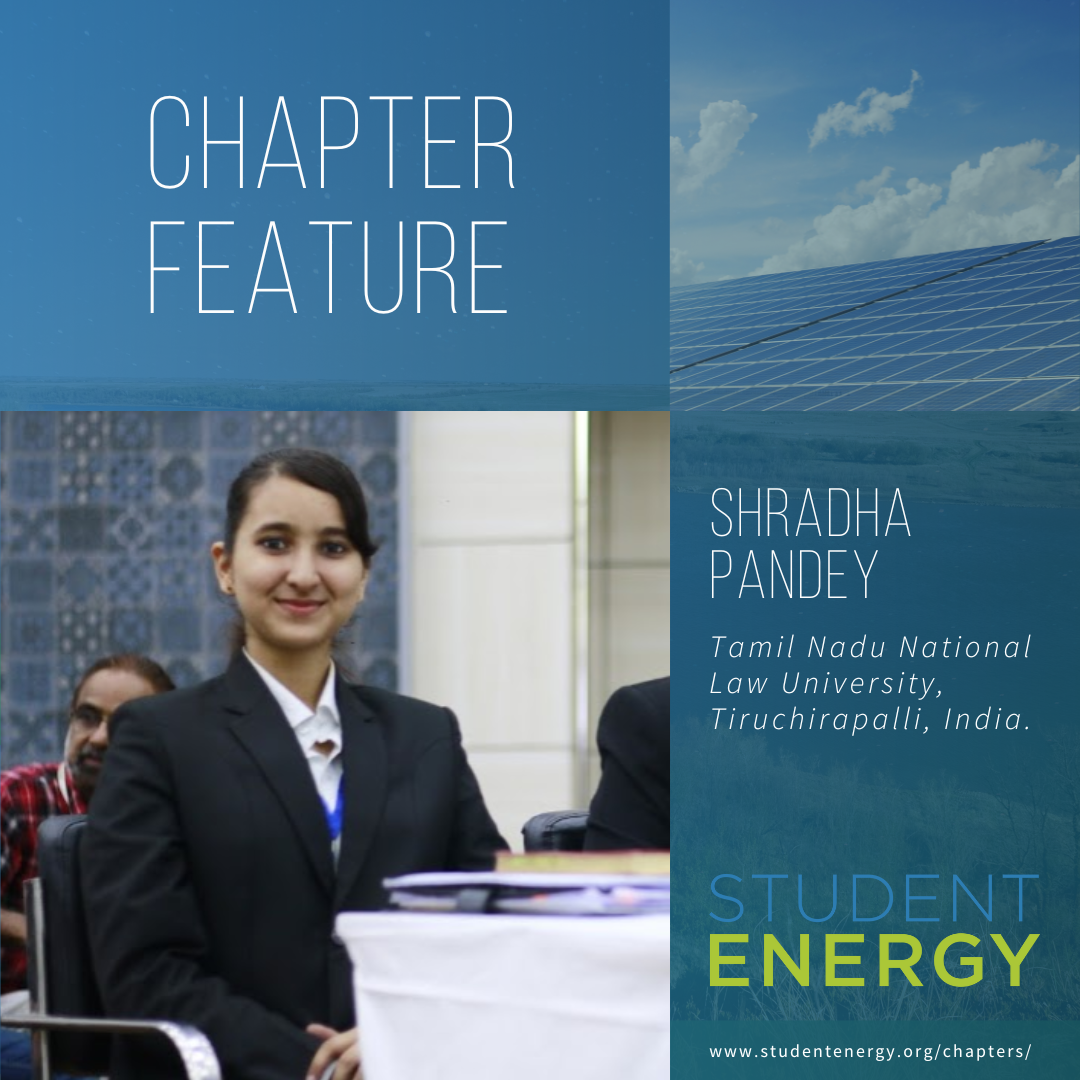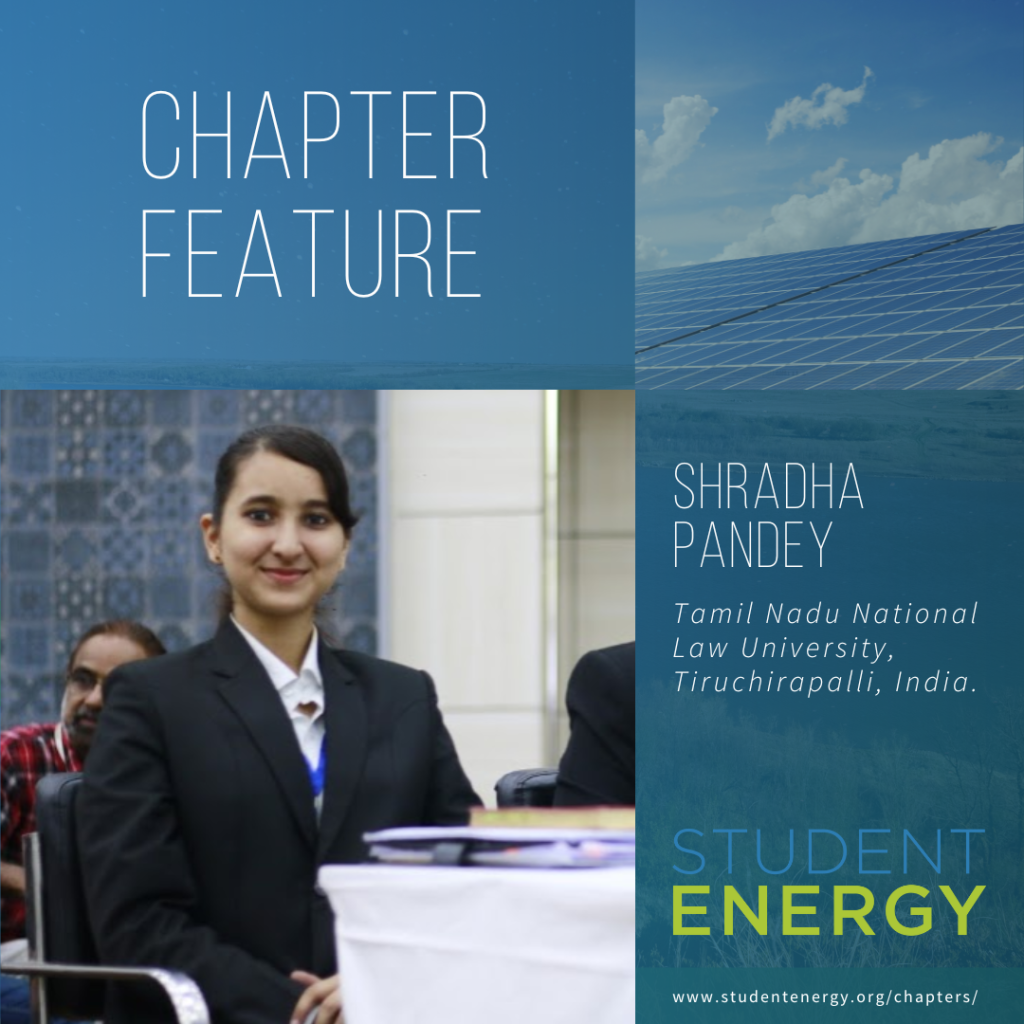 Meet Shradha Pandey, a 2020 Student Energy Fellowship alumnus and final year Policy and Law student at the Tamil Nadu National Law University, Tiruchirapalli, India.
She is primarily interested in studying the inter-relation of Sustainable Development Goals and their promotion of Rural development. She has worked on projects relating to the effect of policies on rural communities. She is a member of the Unnat Bharat Abhiyaan national flagship program (UBA) in her University. She has worked with various organizations like Swaraj India, InSIG etc., to understand the implications of national policies in the field of Education, internet governance, inclusive sustainable development of rural communities in India.
Shradha was the recipient of the SE Leaders fellowship in 2020 for her team's project "Global Energy Management System" (GEMS). She wanted to play a prominent role in working on projects that focused on eradicating energy poverty from developing nations and fostering green growth through effective consulting solutions for sustainable energy targeting corporations, institutions, government and private sector. Pursuant to her vision, she and a group of like-minded energy enthusiasts (Mohammed Atif, Ashwin Reddy) set up the project "Global Energy Management System" (GEMS) to provide the developing countries with the energy services necessary to continue their rapid growth and continue to lift hundreds of millions of people out of poverty without jeopardizing the well-being of future generations. Their project, GEMS, was selected as one of the 98 youth initiatives for the Youth Sustainable Energy Hub by the SDG7 Youth Constituency at United Nations Major Group for Children and Youth. Her work has truly stood out in the field of energy poverty in India and has been recognized at the national and international levels. She was selected as the ITU Asia-Pacific Youth Envoy for Generation Connect at International Telecommunication Union, Pacific, where she worked on connecting the Internet- Communication Technologies with inclusive Sustainable Development. She also had the opportunity to meet Women in ICT entrepreneurs and shared about the project GEMS, with other women across the globe to empower and grow together.
Shradha is currently the President of her chapter at SE TNNLU 2021-22, and she is a part of the SE Career Training Pilot Cohort 2022. She plans to pursue a career in energy policy and intends to bring a change in this world one step at a time.
You can connect with her on Linkedin or reach out to her via email. Feel free to connect with her and the SE Chapter at TNNLU. She is always looking to meet new people and learn about different cultures.