Chapters Program Spotlight: Nyasha Milanzi of Ashesi University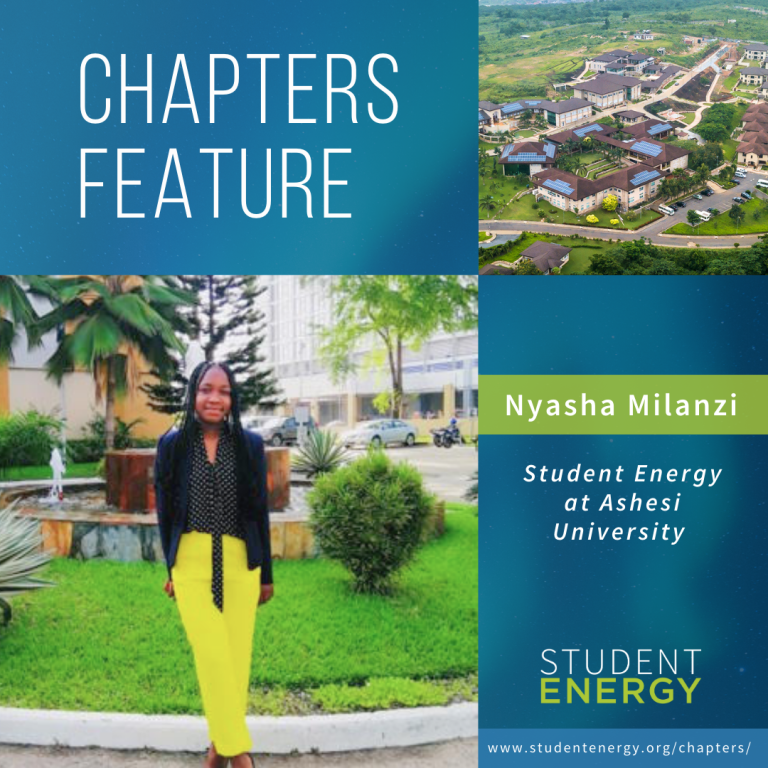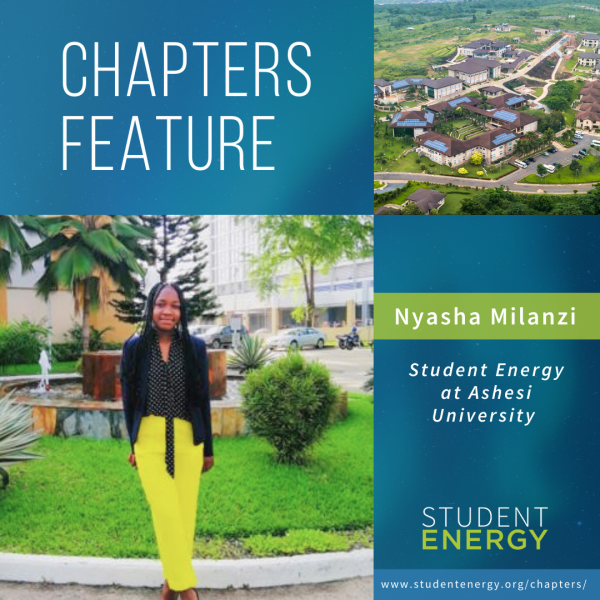 Today, we are thrilled to feature Nyasha Milanzi, Electrical and Electronics Engineering student and co-founder of the Student Energy Chapter at Ashesi University in Ghana.
Nyasha co-founded the Student Energy Chapter on September 2021 in the hopes of providing more energy opportunities to students at her University.
The Chapter at Ashesi wants to do hands-on energy projects motivated by local energy problems to solve energy poverty in local communities. While honing relevant skills in the industry, they also facilitate energy events to enable networking between industry experts and students.
Looking ahead, Nyasha hopes to merge energy technologies, including clean cooking and policy, to eradicate energy poverty in Sub-Saharan Africa.
Follow the social accounts of the Student Energy Chapter at Ashesi University:
Instagram – @studentenergy_au
LinkedIn – Student Energy at Ashesi University