Chapters Spotlight: Chloe Guo of McGill University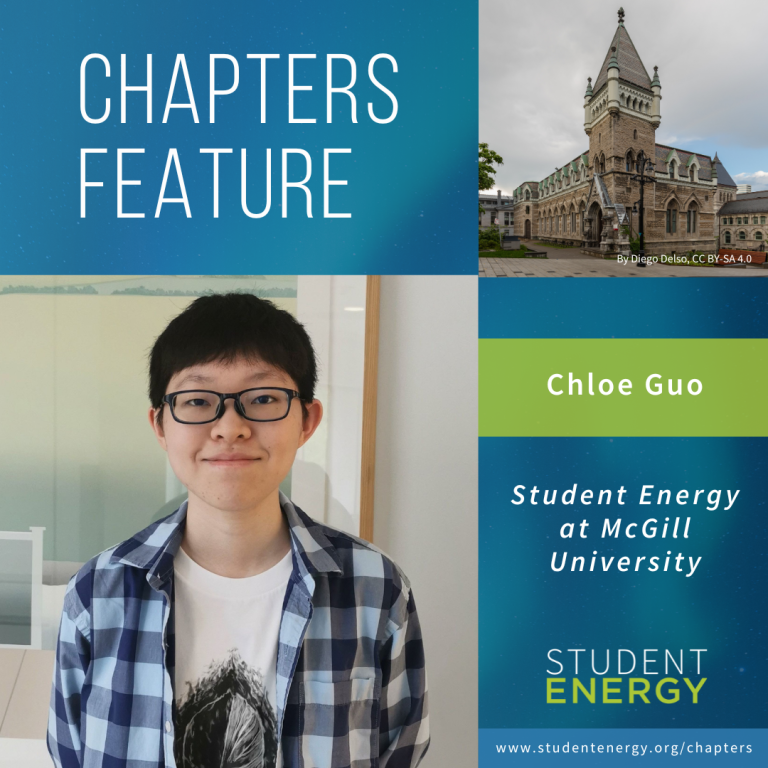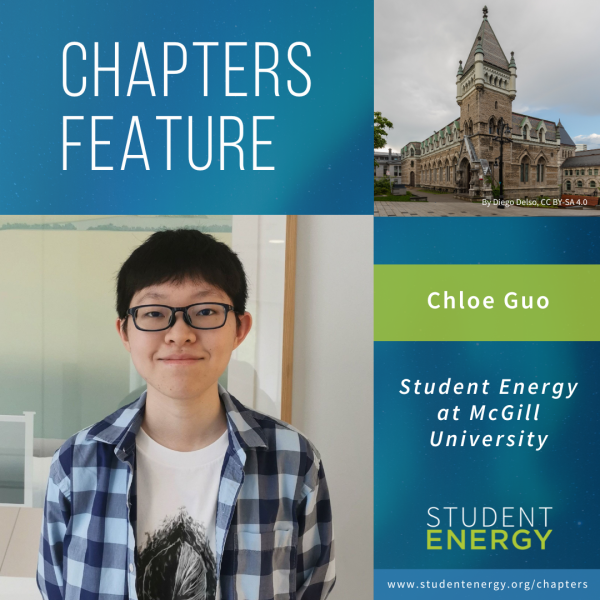 Get to know the recently graduated president of the Student Energy McGill Chapter, Chloe Guo, based in Montreal, Quebec. Chloe just finished her last year of undergraduate studies in Biochemistry at McGill University and will be staying at McGill for two more years as a Master's student. She will remain in the SE McGill Chapter as a Graduate Student Advisor.
"I first joined the McGill chapter as the Vice President of Events two years ago during my first in-person semester at McGill. Going into university without having much interaction with others during the COVID pandemic, I wanted to get to know more peers with similar interests. I have always been interested in sustainability and sustainable energy in general.

…As VP Events, I organized several campus-wide in-person and virtual events. When I joined the McGill chapter, it was still a very young student group that many didn't know about. Hoping to attract more like-minded students, the first event I organized was a virtual info session featuring some of the members on the Student Energy Management Team! After this event, we went on to host many more engaging workshops, webinars, and in-person networking events in collaboration with professionals from outside of the McGill community on topics such as climate migration and climate justice. During my time as VP Events and later on as the president, I learned so much from my teammates and energy leaders that I had the chance to talk with at our events. I'm glad that we have come thus far in the past two years and matured so much together as a team!" – Chloe Guo
If you want to connect with the Student Energy McGill Chapter, check them out on Instagram at @studentenergyatmcgill
Interested to start a Student Energy Chapter at your university? Head over to Starting a Chapter on our website and fill out an Expression of Interest form!