Guided Project UNIVERSITY OF MANITOBA
ABOUT US
The Student Energy University of Manitoba Chapter (SEUM) is an interdisciplinary group of students that work to make a positive impact on our community through sustainability initiatives. Our efforts are focused on energy-related projects, sharing sustainability knowledge with the broader community, and participating in skill development and energy education. Students in SEUM gain a deeper understanding of energy issues and a structured toolkit of skills that prepare them for careers in the evolving energy sector.
SEUM is one of 40+ global student-led chapters supported by the Student Energy organization through mentorship, educational resources, and a global network of like-minded peers.
TEAM
| | | |
| --- | --- | --- |
| Ahmed A | Brenna R | Dryden L |
| Evan E | Julia H | Kamal A |

Ahmed A

Brenna R

Dryden L

Evan E

Julia H

Kamal A
OUR PROJECT
SEUM is repurposing a shipping container into a growth chamber heated by solar thermal energy. The interior of the container will be retrofitted with insulation and cladding, and a flat-plate solar thermal collector will be installed with an integrated heat distribution system designed by the chapter. Over the winter season, we will use purpose-built testing equipment to assess the performance of the growth chamber.
The growth chamber is located at the Sustainability in Action Facility (SiAF) on the University of Manitoba Fort Garry campus and serves as grounds for cooperation between student groups and members of faculty.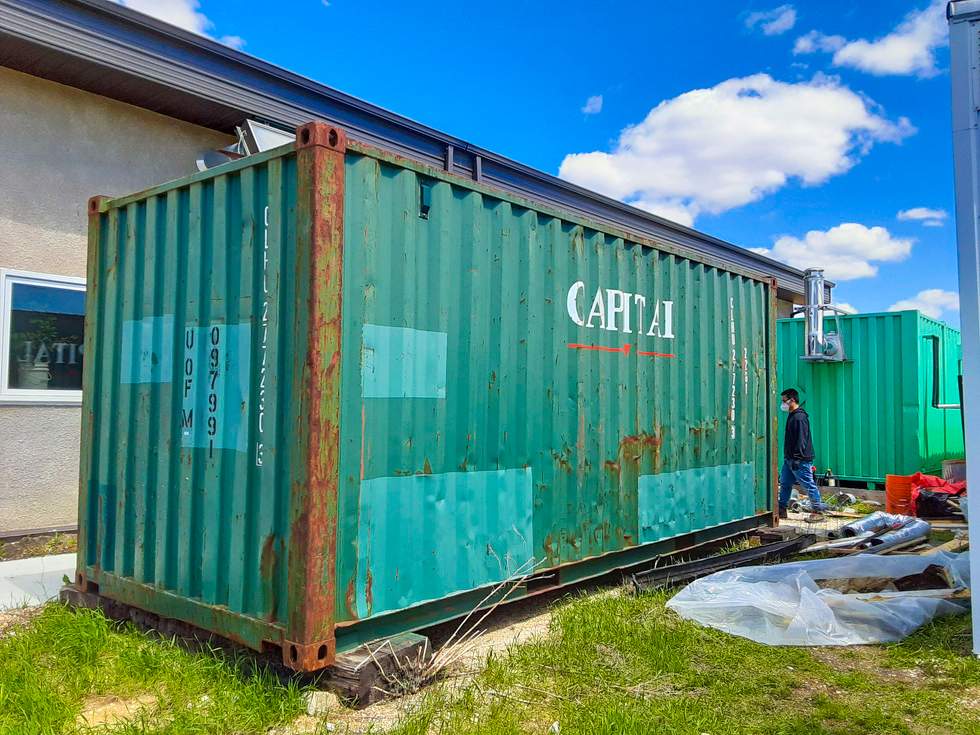 OUR PROJECT SO FAR
The SEUM team has been hard at work to get our project started. After initial meetings with mentors and leaders at the SiAF, SEUM developed a project charter, timeline and bill of materials. We have created an experimental testing plan to guide the monitoring of our growth chamber. To prepare for monitoring, we designed, fabricated and tested an Arduino based temperature probe with logging capabilities.
We have started to retrofit the shipping container as well! We are in the process of removing existing interior cladding and assessing the current state of the container. In the coming weeks we plan to push forward with finishing the retrofits and installing the collector!
Why Sponsor SEUM?
We are a non-profit student group and rely entirely on donations from our sponsors to complete our projects. Your donation will go towards purchasing materials, renting tools and equipment and any applicable permitting fees. We greatly appreciate any and all donations of materials, funding and mentorship time. Donations can be made directly to our chapter using our donation form. We hope to provide value to our sponsors through the different reward tiers listed below.
Sponsorship Tiers

Innovator


($2000+)

Ground

Breaker


($1000)

Trailblazer


($500)

Pioneer


($200)

Promotional photo- op and tour at SiAF

✔
✔
✔

Company logo on container

Extra Large

Large

Regular

Small

Company logo on our website

Extra Large

Large

Regular

Small

Social media recognition

Dedicated post

Shared with other Ground Breaker tier sponsors

Instagram story
post only

Shared story post

Access to candidate pool (resume

database)

✔
✔
✔

Company logo on recruitment material (time sensitive)

Extra Large

Regular

Small
Website: https://www.studentenergyuofm.org/
Instagram: @studentenergyuofm
We look forward to working with you!
Powered by
Subscribe for news and updates