Meet the Solutions Movement Advisory Board
Student Energy is very excited to announce seven members who have joined the Solutions Movement Advisory Board to assist us in finding the partners and funders needed to resource the Solutions Movement and provide advice and mentorship to our team.
On June 25th, Student Energy proudly launched the Solutions Movement with support from our first funder, the Government of Denmark, and key project partner, New Energy Nexus as an official Energy Compact of the United Nations High-level Dialogue on Energy's Ministerial Thematic Forums. 
As one of the most ambitious youth-led energy initiatives to date, the aim of this project is to bridge the gap between youth motivation and action by raising $150 million dollars by 2030 to globally fund, support, and deploy 10,000 youth-led clean energy projects. To stay up to date with all progress and current funders, visit our Solutions Movement sub-site.
For Student Energy, this initiative is the largest organizational growth effort to date, and we are very excited to announce seven members who have joined the Solutions Movement Advisory Board! They will be crucial in assisting us to find the partners and funders needed to resource the Solutions Movement and providing advice and mentorship to our team as we go forward.
Let's meet the team!
Senior Advisors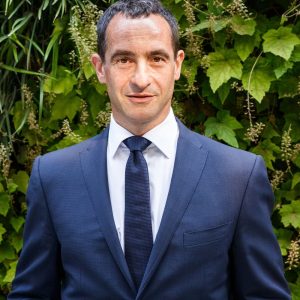 Michael Liebreich
Chairman and CEO of Liebreich Associates
Michael Liebreich is Chairman and CEO of Liebreich Associates, through which he provides advisory services and speaks on clean energy and transportation, smart infrastructure, technology, climate finance and sustainable development. In early 2019, Michael joined Sustainable Development Capital LLP (SDCL) as a Senior Advisor and in September 2020, he became an official Advisor to the UK's Board of Trade.
In March 2021, Michael became a Co-Founding and Managing Partner of EcoPragma Capital LLP. EcoPragma is a Growth Equity investor, investing in companies on the cusp of strong commercial growth and contributing to the net-zero transition.
Michael founded New Energy Finance in 2004 and was Chairman and CEO until the sale to Bloomberg LP in 2009. He remained CEO of Bloomberg New Energy Finance, until 2014, then became Chairman of the Advisory Board; since the start of 2018 has been a Senior Contributor. Between 2012 and 2018 Michael was a Board Member of Transport for London, where he sat on the Finance Committee and chaired the Safety, Sustainability and HR Panel. Michael is a member of the UK Department for International Trade's Capital Investment Advisory Board, Visiting Professor at Imperial College's Energy Futures Lab and founding Chairman of the Liebreich Foundation and of Moving Mountains (formally Association EcoVillages), a Swiss charity focusing on the sustainability of mountain regions. In June 2019 Michael was honoured to accept an invitation to join the IEA's Global Commission for Urgent Action on Energy Efficiency, a newly formed independent panel focusing on key policy actions which can be undertaken by countries around the globe.
Michael serves on a number of advisory boards, including GreenMap Association, WWF Switzerland, The Hawthorn Club, an international network for professional women in the energy industry, Women in Sustainability Environment and Renewable Energy (WiSER), the OECD Centre on Green Finance, Imperial College's Masters programme in Climate Finance and Management, Carbon Limiting Technologies Sustainable Technologies Fund, Ignite Power, a fast-growing provider of distributed solar power in Africa and Equinor's International Advisory Board. In April 2019 he resigned from the Advisory Board of Shell New Energies and in July 2020 became Advisory Board Chair for Eavor Technologies. Michael is a member of the Strategic Committee for the World Alliance for Efficient Solutions (Solar Impulse Foundation), a member of the selection committee for the Bloomberg New Energy Pioneers, a programme he created in 2008 and chaired until 2014 and recently became a member of the High-Level Observer Group for the Hydrogen Council and the UK Green Growth Fund. In April 2021 Michael became a member of WBCSD's Climate & Energy Advisory Council.
Between 2008 and 2017 Michael served on the high-level advisory group for the UN Secretary General's Sustainable Energy for All initiative. He was the founding chairman of Finance for Resilience (FiRE), an accelerator of climate finance solutions, and chaired St Mark's Hospital Foundation, a bowel medicine charity, between 2010 and 2017. In the past he has served on the World Economic Forum's Global Agenda Councils on Sustainable Energy and the New Energy Architecture and been a member of the selection panel for the WEF Technology Pioneers and the advisory board of Abu Dhabi Sustainability Week. He has also served on the advisory boards of the Clinton Global Initiative Energy and Climate Change Working Group, and Business for Britain.
Michael has testified to numerous US Senate, UK and EU Parliamentary groups and committees. He has addressed the UN General Assembly, the Clean Energy Ministerial and a variety of other governmental and multilateral bodies. Michael's writing frequently appears in the international and trade press. He is the co-author of three peer-reviewed papers and of the Complete Skier (BBC Books, 1993).
Prior to founding New Energy Finance Michael helped build over 25 companies as a venture capitalist, entrepreneur and executive. From 1995 to 1998 he was Deputy Managing Director of Associated Press Television and Founding Director of Sports News Television. He acted as Non-Executive Director of Interactive Investor and was UK Managing Director of a division of Groupe Arnault which managed a $700m VC portfolio. Between 1990 and 1995 Michael was an associate and manager in the London office of McKinsey & Co.
Michael's angel investments include Chargepoint Inc (EV charging systems), PassivSystems (home energy automation), Azuri Technologies (prepaid solar rooftops in Africa), Become Energy (grid-connected battery projects), Zeelo Ltd (on-demand coach travel, which he chairs), What3Words (geocoding), SFC Energy (methanol fuel cells) and Cypher Coding (coding camps).
Michael earned his MA in Engineering with First Class Honours from the University of Cambridge, winning the Wyatt Prize for Engineering and the Ricardo Prize for Thermodynamics. He has an MBA from Harvard, where he was a Harkness Fellow and Baker Scholar. Michael has won lifetime achievement awards from BusinessGreen and the UK Renewable Energy Association, and is a two-time Ernst & Young Entrepreneur of the Year finalist.
Michael was a member of the British Ski Team from 1986 to 1993, British Moguls Champion in 1991, and competed in Europa Cup, World Cup and in the 1992 Albertville Olympics. He lives in London with his wife and three young children. Michael speaks fluent French and German.
Watch: Energy Disruptors: UNITE 2018 Michael Liebreich – Bloomberg New Energy Finance – Opening Speech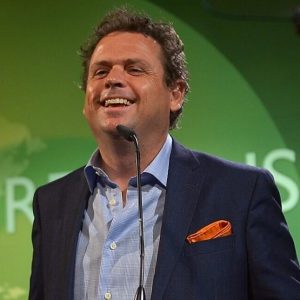 Danny Kennedy
CEO of New Energy Nexus
Prior to Danny Kennedy's entrepreneurial and inventorial work, he worked at Greenpeace and other NGOs on climate and energy issues for 20+ years. Now, Danny Kennedy is the CEO of New Energy Nexus, connecting entrepreneurs everywhere to capital to build an abundant clean energy economy that benefits all. New Energy Nexus is a global platform organization for funds and incubators, with chapters in the USA, China, Indonesia, Vietnam, Thailand, the Philippines, Uganda and India. He Chairs a joint-venture with RMI, the Third Derivative, which is the world's largest climate tech accelerator and is Managing Director of the California Clean Energy Fund. This includes overseeing the CalSEED.fund of $25m for very early-stage companies driving innovation and building equity in the California economy.
He is an adviser to Young Greentech Entrepreneurs in China with the Asia Society. Danny also serves as President of CalCharge, a public-private partnership with DoE National Labs, universities in California, unions and companies, working to advance energy storage. Danny co-founded Sungevity in 2007, the company that created remote solar design, and Powerhouse, a smart energy incubator and accelerator in Oakland, CA. He was the first backer of Mosaic in 2011, the $1B solar loan provider, and remains on the Board of Powerhive, a solar mini-utility in Kenya and is an adviser to SolarPhilippines.
He is also a Director of the nonprofit organizations Power for All and Confluence Philanthropy. Danny authored the book Rooftop Revolution: How Solar Power Can Save Our Economy – and Our Planet – from Dirty Energy in 2012 and has written many blogs.
Watch: Activist To Entrepreneur: Danny Kennedy at TEDxSydney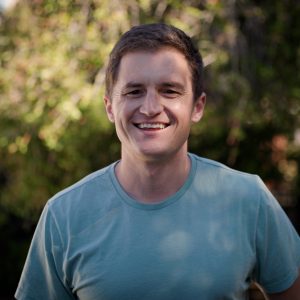 Sam Steyer
Co-Founder and CEO of Greenwork
Sam Steyer is Co-Founder & CEO of Greenwork, a startup that helps training organizations in clean energy and the trades find jobs for their students. Previously, he was Co-Founder & Head of Analytics at Station A and held several data science roles at cleantech companies and nonprofits. Sam served as a surrogate speaker on his dad Tom Steyer's 2020 campaign in the Democratic Presidential Primary. He holds an M.S. in Computational Math from Stanford and an A.B. in Applied Math from Harvard. Sam is lucky to live in San Francisco with his wife and son and enjoys running, reading, serving in the San Francisco Fire Reserve, exploring the Presidio, and cooking (very inexpertly).
Watch: Greenwork – A Day in the Life of  a Solar Installer
Youth Advisors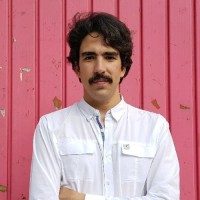 Santiago Espinosa De Los Monteros
Co-Founder and CEO of Toroto
Santiago is a co-founder and CEO of Toroto, one of México's fastest-growing environmental startups. He has a background in renewable energy engineering and was the chairman of the 2017 Student Energy Summit. Santiago leads a highly technical team capable of developing emissions inventories, designing mitigation strategies for small and large companies, and executing field operations with objectives such as carbon or water capture. Since 2014, he has been actively engaging with Student Energy through different roles at our international programs, and he is extremely involved in the Latin American climate change ecosystem. Currently, Santiago also sits on Student Energy's Board of Directors.
Watch: Re-imagining Our Energy Future: Insights From Emerging Energy Leaders | EDU2019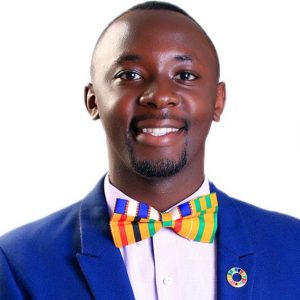 Galabuzi Brian Kakembo
Founder and Executive Director of
Waste to Energy YouthProject
and WEYE Clean Energy
Kakembo Galabuzi Brian is the founder and Executive Director of the Waste to Energy YouthProject and WEYE Clean Energy, a social enterprise that uses waste to energy business as a tool to empower youth and women to break the endless cycle of poverty. He holds a Bachelor of Commerce degree and is currently pursuing an MBA in Energy and Sustainability.
His waste to energy youth project has trained over 800 youth and women, empowering them with skills and equipment to start and run both briquette production units and plastic waste recycling businesses. It is also providing waste-to-energy cooking and heating solutions to 10 schools, 2 large-scale poultry farms and 2 medium-scale industries saving over 1080 trees annually that would have been cut for wood fuel.
His innovative social business models have received both domestic and international recognition, including:
iF Social Impact Prize in 2017 by iF Design Foundation in Germany

Greenprenuers Achievement Award 2018 by the Global Green Growth Institute in South Korea

1st Prize in the African Energy Innovation Competition 2019 by the Nigeria Energy Forum in Lagos

Commonwealth Young Person of the Year 2020 and Africa & Europe winner for the Commonwealth Youth Award
Watch: Waste to Energy Youth Project by WEYE Clean Energy Co Ltd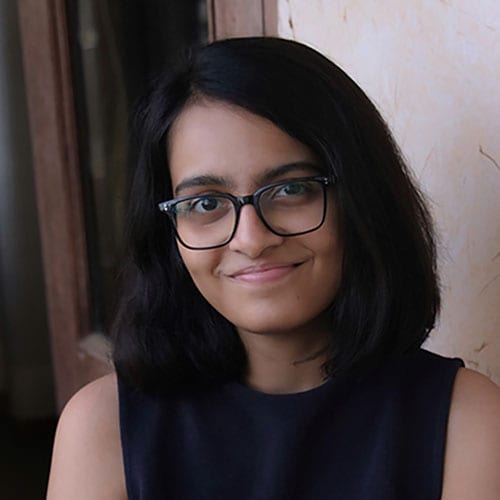 Isha Kulkarni
Associate at RMI India

Isha Kulkarni is from Mumbai, India, and studied an MEng in Civil Engineering from University College London and the University of Illinois at Urbana-Champaign. She currently works at RMI India, focusing on how policy and finance can accelerate the energy transition for transportation and buildings. Previously, Isha was the President of the largest Engineers Without Borders chapter in the UK, a finalist at the US Department of Energy Solar Decathlon, and the Central & South Asia Lead for the Oil & Gas Climate Initiative Youth Challenge Team. She is also a One Young World Ambassador and was one of Student Energy's inaugural Leaders Fellows.
Watch: Isha Kulkarni at Launching the Solutions Movement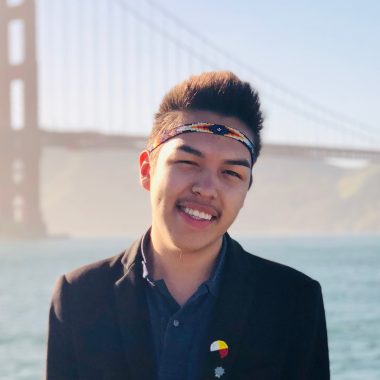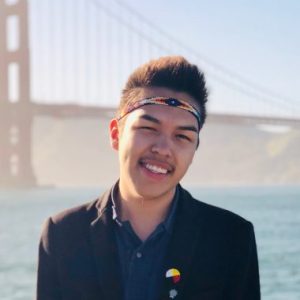 Mihskakwan James Harper
EIT, Vice-Chair Sponsorship at SevenGEN
and Development Manager at NRStor Inc.
Mihskakwan James Harper is from Sturgeon Lake Cree Nation in Treaty 8, Alberta. He graduated from the University of Manitoba with a Bachelors of Science in Mechanical Engineering and is currently pursuing a Masters of Science in Renewable Energy from KTH Royal Institute of Technology and Ecole Polytechnique, with entrepreneurial training from ESADE Business School. He is passionate about the carbon-free future, particularly within the power and mobility sectors. He loves his family and his community now and generations ahead, which inspires him to work with youth to build a future that is sustainable and empowers all.
Watch: ICE – Generation Power – Mihskakwan James Harper